Wednesday, December 6, 2017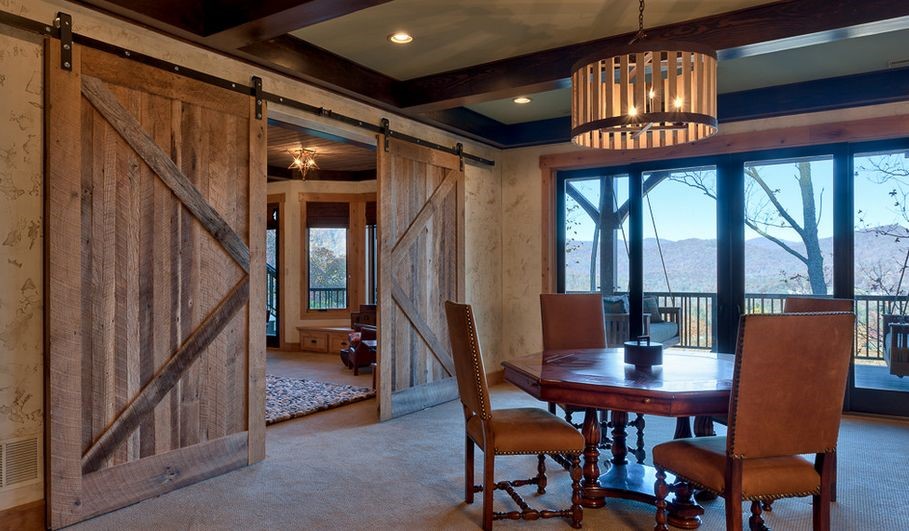 The new year is around the corner and with it will come new home décor trends. If you are thinking of redecorating in 2018, here are some styles that are not so trendy anymore:
Open shelving - Open shelving appeals to minimalists because there is nowhere to hide clutter, but they aren't the most practical of designs. Unless you have perfectly matching items, it might just end up looking like a bunch of random "stuff" piled on shelves.

Painted brick - Natural brick painted white has been popular, but before you pull out your paintbrushes, stop and think about whether it will still be popular in a few years. Natural brick is classic and provides a warm, cozy ambiance. Once you paint it white, it's almost impossible to make it look natural again.

Open floor plans - Everybody is knocking down walls! Nobody seems to want walls or doors between rooms anymore. Living spaces that are entirely open have been all the rage for a while now. But sometimes having separate rooms makes more sense. Thanks to technology, more people are working from home and need a private space. Don't be surprised if walls make a big comeback!
Barn doors - This farmhouse inspired home décor trend is still very popular, but like any very popular trend, its time is sure to run its course. If you must add a barn door in your home, just don't add one to every room. Otherwise, you might find yourself replacing them all in a few years.

Granite countertops - For a long time a kitchen hasn't even been worth looking at if it didn't come with granite countertops. But the truth is there are a lot of other attractive options that are more durable, less expensive and not in every kitchen you see. Make your kitchen stand out with something different, like quartz, butcher block, concrete or marble

Shiplap - If you watch any home renovation shows, chances are you have heard of shiplap…and chances are you have added it to your home. But like wood paneling of the 70s, shiplap is going to run its course in popularity. And when that happens, you're going to have to figure out how to get rid of it. So, do yourself a favor if you haven't added it already, and don't.
So, if you're going to be redecorating in the new year, you may want to avoid these trends…unless of course you still like them. Because at the end of the day, your home should be decorated in a way that makes YOU happy!
http://www.homesforsaleinmontgomeryalabama.com/Blog/Organizing-Your-Home-Made-Simple
http://www.homesforsaleinmontgomeryalabama.com/Blog/Decorating-Ideas-for-Your-Pho-Fireplace
http://www.homesforsaleinmontgomeryalabama.com/Blog/Tips-for-De-cluttering-Your-Bathroom