Organizing Your Home Made Simple
Wednesday, March 22, 2017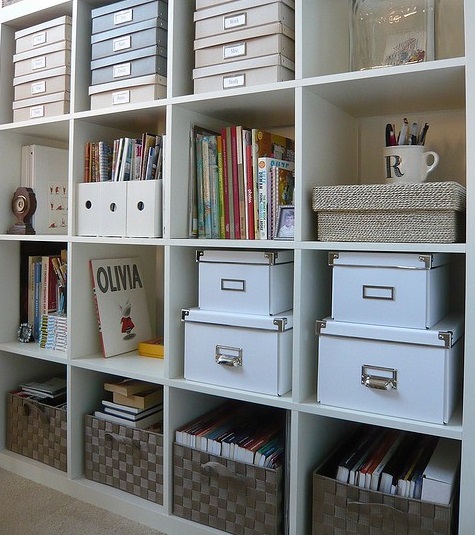 It is almost time for the seasons to change once again as we move from winter slowly into spring. As the seasons change many people find that they like to get things around their home organized to make the transition seem smoother. Organizing your home can be made simple with a few of the following tips.
One way to organize your home is to get rid of "junk drawers" throughout the house. Many times folks tend to throw things they don't know what to do with into a drawer that soon becomes a drawer full of junk. While these drawers DO keep the junk out of the eye of those that come to visit, you just never know when someone may open one of them looking for utensils or other useful items and you may be embarrassed by them. Simple fix…..throw out the junk once and for all and have no more junk drawers in your home!

Another great and simple way to organize your home is to organize and de-clutter your pantry. Typically there are items in your pantry that you haven't used in years and they end up just sitting there taking up space. This is very true for old canned food items that tend to have a shelf life of forever. Once you get this simple organizing of your pantry complete, be sure not to let it get messy again by throwing away things you don't use periodically.
Yet another simple way to organize your home is to use all of your closet space for things you will actually use instead of just getting things out of the way. If you have a lot of games for example why not make a game closet just for the purpose of storing all of your family games. This type of closet will make it more likely that your family may have a game night once a week because you will know exactly where to go to find the games.

Keeping all of the books in the house in one spot is another great organization tip. If you have various bookshelves in your home, you can utilize them for other purposes and keep one for only books. Organize each shelf for books from each family member if you have a lot of books.
Courtesy of Montgomery AL Real Estate Expert Sandra Nickel.