Wednesday, September 27, 2017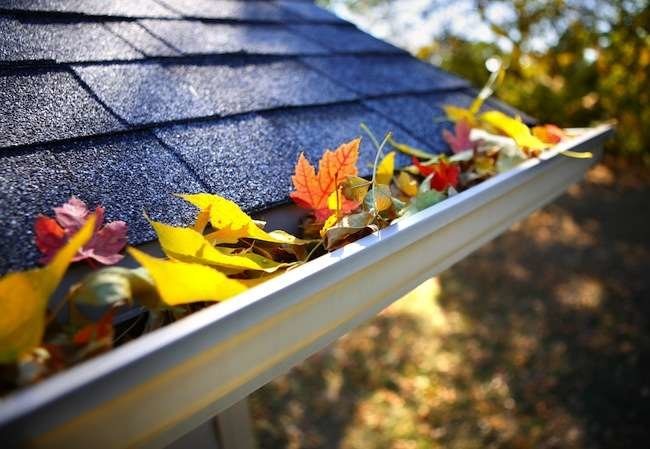 Autumn is a season of change. Leaves change color and fall from the trees, days get shorter and temperatures get cooler. Yes, it's really coming—we promise! It's also a good time to take care of home maintenance projects to prepare your home for colder weather. Follow these autumn home maintenance tips and your house will be nice and cozy this winter:
Clean gutters and downspouts. This should be done regularly to keep them clear of debris. You won't have to do it as often if you install gutter guards.

Check the wood trim around windows, doors, railings and decks for any holes or rotting. Fill holes using caulk or replace wood if necessary.

Give your roof a thorough inspection. Look for shingles that are curling, buckling or cracking and replace them. If there appears to be a great amount of damage or if your roof is just worn out from age, it's time to replace the whole thing. Hire a licensed professional if you're not sure. Make sure to also check for leaks around skylights, pipes and chimneys.

Hire a service to inspect and clean your wood burning fireplace and chimney and to make any necessary repairs to prevent chimney fires and carbon monoxide poisoning.

Cooler temperatures and lower humidity make autumn a good time to paint the exterior of your home.

Filters for your furnace and heating system should be cleaned and replaced. Have a licensed heating contractor come out to inspect and service your gas heater or furnace. Regular maintenance will keep it running proficiently and save you money on your heating bills.

Check doors and windows for leaks and drafts both inside and out. Fill in cracks with caulking or install weather stripping.

Test your carbon monoxide and smoke detectors and put fresh batteries in them. These are potentially life-saving devices and it is vital to take good care of them.
Check these tasks off your list now and you will be able to enjoy a warm and comfy winter!
Don't know reliable people to contact? Just give us a call because we do!
http://www.homesforsaleinmontgomeryalabama.com/Blog/Electrical-Safety-Hazards-Tips-to-Prevent-Them
http://www.homesforsaleinmontgomeryalabama.com/Blog/Decorating-Ideas-for-Your-Pho-Fireplace
http://www.homesforsaleinmontgomeryalabama.com/Blog/Reasons-Why-Buying-an-Older-Home-May-Be-a-Good-Idea