Items to Throw Out Before You Move
Wednesday, June 21, 2017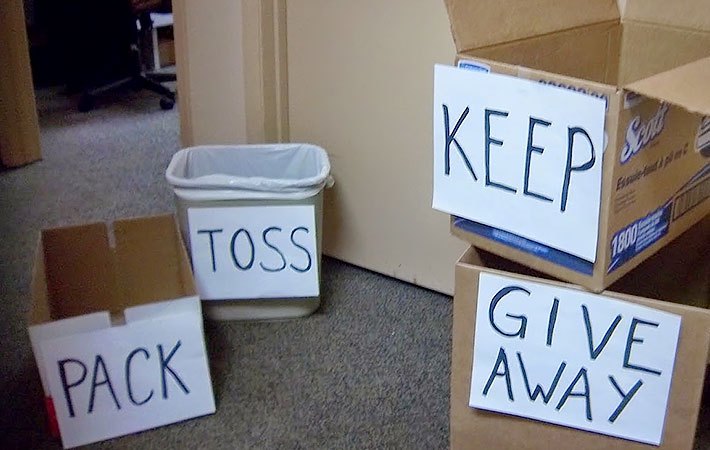 Moving from an old house into a new house can be an exciting. It can also be a very stressful time for those folks who don't like to throw anything out. Don't worry. You can keep most of your items, but there are a few that should most definitely be thrown out before you move and those are listed for you below.

1. If you have a lot of old towels and rags lying around your house, whether you use them or not, you might want to get rid of those before you move into another home. These types of things can carry bacteria on them. And you don't want to start out in your new place with dirty items when you can purchase new ones once you arrive.

2. Make-up is good to have but it does have a shelf life. Once that has passed, it isn't really good to keep it around. Avoid the compulsion to throw all of your old makeup into a box and take it with you. Although you use it once or twice, there really is no need for it because it won't look as nice as a new pallet of makeup.

3. Soaps, deodorants, nail polish, and sunscreen may be things you use on a regular basis but you really don't need to take up space in your moving boxes for these types of items. These things don't cost a lot of money and can easily be purchased anywhere.

4. Once you start packing and you find a ton of USB cables, realize that you don't need them all and get rid of a few of them. You may have a friend in need of a USB cable that you can bless with one or two.

5. Don't pack paperwork unless it is absolutely necessary. Of course you will have to keep important contracts and tax information, but most of the paperwork you've collected over the years is likely now obsolete and can be thrown out before you head out.

6. Last but not least, go ahead and let go of all of the clothes you can no longer fit into. Donating these types of items can many times be a big blessing to others.
These are just a few ideas of things you might want to get rid of before you move. By doing this you will avoid having to unpack all sorts of unnecessary items and will save yourself a ton of time in the process.
Courtesy of Montgomery AL Real Estate Expert Sandra Nickel.