Wednesday, January 23, 2019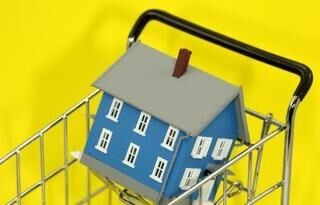 Are you planning to become a home owner in 2019? If so, it's important that you educate yourself about the real estate market so that you know what steps to take to successfully find and purchase the right home for you.
With the continued shortage of homes for sale, buyers need to be prepared for competition with other home buyers as homes will likely get many offers. That being the case, it is vital that serious buyers put their best foot forward from the very start. Their first offer will need to be their best one in a situation where there are likely to be multiple offers, because they may not have an opportunity to negotiate. Unless you intend to pay cash, the best thing you can do is to get Pre-approved for a Mortgage Loan before you start shopping for your new home. This will let buyers know that you are serious and that you can afford the purchase price. Remember that in a seller's market, homeowners are calling the shots and it's not a time to take risks. It's also worth mentioning that the best offer might not be the offer of the most money. Sellers will take into account the financing and likelihood of a successful closing. The more cash in the offer, the more likely the loan will close.
As a buyer in this market it benefits you to be flexible when it comes to a closing date. The best strategy is to have your Realtor find out from the sellers when they would like to close. If they need to close by a certain date, they may pass on an offer if those buyers can't close by that date. Being flexible about when you want to take possession of the house will help you stand out to sellers as well. Sometimes sellers might need a little extra time to move out and if you can work with them, they might accept your offer over someone who needs to move in right away.
Be ready to make an offer right away. When a house comes on the market that you would like to bid on, have your pre-approval letter ready. Take a look at the home as soon as possible and if it's right for you, have your Realtor make an offer as soon as possible. This is not a time for a low-ball offer. A Realtor who is very familiar with the market can help you decide on the right amount to offer. In fact, one of the most important things you need to do to prepare to buy a home is to hire a professional, experienced Realtor like Sandra Nickel to assist you in the home buying process.
Finally, don't wait! Home prices are rising, as are interest rates. So, if you're planning on becoming a home owner this year, now is the time to start your home search! 2019 National Housing Forecast
If you are in the market to sell or buy a home, let Sandra Nickel and her Hat Team of professionals assist you with all your real estate needs! Call them today at 334-834-1500!