Wednesday, February 15, 2017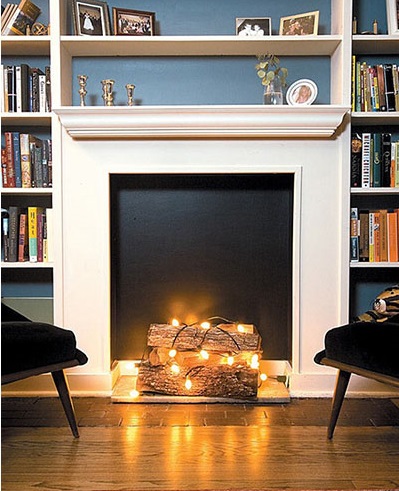 It's during this time of year that many of us start to put our fireplaces into use. Since fireplaces are used typically to burn wood, those of you who have a fireplace that is just for looks may not know that you can decorate it to make it stand out and look very nice. Below are a few ideas for decorating your pho fireplace this season.
If you want your fireplace to look like it has some sort of warm glow like a fire can add, you should put a few candles inside of the fireplace during the winter months. You can choose to use real candles to give a very warm firelight glow or you can even use battery operated candles to add a similar effect. Ether type of candle you choose will be sure to add a touch of class to your fireplace this winter.

Another way to decorate your non working fireplace is to use it for something other than it is designed to be used for such as a bookcase. If you have students in your household and you find they like to spend a lot of time in the main room of the house, (where the fireplace can typically be found) using the space as a bookshelf is very beneficial not only for decorative purposes but also as a way to get your students to pick up a book or two and read it.

A great way to decorate your fireplace is to add some sparkling lights to it. A few glass ornaments with some lights draped around them is a great way to liven up your fireplace during the holiday season.

If you have a special piece of artwork that you have no idea where to display, you may want to use your fireplace for this. Typically a fireplace is the focal point of a room and adding a piece of art to this will only make it stand out that much more.
These are just a few ideas on decorating your pho fireplace, there are many more ideas out there you just have to be a little creative and open minded in using the space for something other than fire. When you think outside the box you never know where your decorating ideas may take you.
Courtesy of Montgomery AL Real Estate Expert Sandra Nickel.