Wednesday, November 6, 2019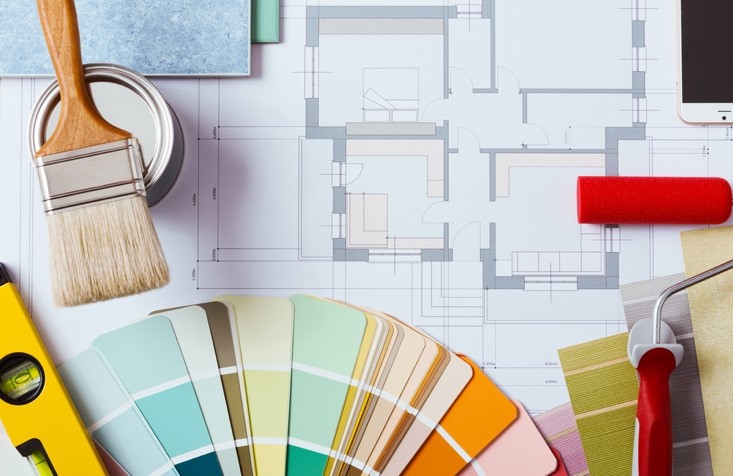 Selling a home can be stressful, especially if you need to update it to sell. But there is a way you can give your home a new look that will attract buyers without breaking the bank. All it takes is a few cans of the right colors of paint! By using Color Psychology you can quietly influence potential buyers' emotions. Think about how different colors make you feel. Using the right color combinations can make all the difference in how a room feels. For some buyers, a blank canvas is attractive. By painting rooms neutral colors like cream or beige, people can envision the room decorated in a way that suits them. However, you don't want the home to look so plain that it becomes forgettable. So, it is important to choose the right colors to sell your home.
White - White seems plain, but it also represents purity and cleanliness which is certainly appealing to home buyers. Be careful though, because it can also make a room feel cold and bare. Consider using it in rooms that have a lot going on; like your kitchen or bathrooms. It will make them feel bigger and brighter.

Red - This color represents excitement and can give a room a "wow" factor if used properly. It is associated with energy, passion, and warmth. But keep in mind that a little bit of red goes a long way! A huge wall of red might be overwhelming. Think about using it as an accent color to bring warmth to a room.

Green - Bring nature indoors for a calming effect using shades of green. Combined with natural light, green creates a comforting, beautiful aesthetic.

Blue - Think quiet serenity. Shades of light blue are perfect for a bedroom to create a tranquil oasis that will make house hunters want to stay!

Yellow - The friendly color. Cheerful yellow creates a positive vibe that will influence buyers by making them feel happy in the home. But you don't want to overdo it. Save it for rooms where your family gathers like the kitchen or family room.
You will be amazed by how different your house feels when you simply paint a few walls with the right colors. Your new decorative scheme can help you sell your home faster without a lot of out-of-pocket expense. Estimated Cost to Paint Home Interior
If you are in the market to buy or sell a home, let Sandra Nickel and her Hat Team of Professionals assist you with all your real estate needs! Call them today at 334-834-1500!
Photo Credit: simple.com