Friday, December 27, 2013
According to the National Association of Realtors (NAR) as reported in RISMedia.com the national housing market will continue it's recovery in 2014. Recently, NAR chief economist and Senior Vice President of Research, Lawrence Yun, presented his 2014 market forecast to a national gathering.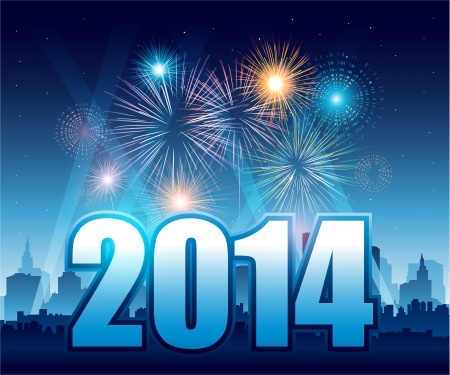 Mr. Yun predicted that over the coming year we will see a 6% increase in home prices, which is lower than the 11% increase we have seen in 2013. He predicts mortgage rates that will hit 5.4%, an increase of over 1% from what they have been averaging in 2013. These are what he thinks will be national averages so, obviously, Montgomery AL real estate will vary somewhat.
His optimism about continued recovery is somewhat tempered by no, to relatively low, gain in total housing unit sales. In other words, inventory of houses for sale is likely to remain the same, or slightly better, as 2013. Lower than normal inventory has been one of the biggest problems in the past year.
Mortgage underwriting standards are expected to ease somewhat, making mortgages more accessible to more buyers. However, that will be tempered by increasing interest rates. So, what does all of this mean to buyers and sellers of Montgomery AL real estate?
It's a mixed bag overall and depends upon which side of a transaction (buyer or seller) you see yourself and what your personal circumstances are…
If you are a seller you should be encouraged by the projected increase in prices expected and by the loosening of mortgage qualifying guidelines. The combination of those two factors should mean more potential buyers will be house hunting.
You will also see no substantial increase in inventory of houses for sale which means it will remain fundamentally a sellers' market. And if you are a seller with marginal equity the increase in prices over the year may be enough to make selling viable again.
If you are a buyer you should be encouraged by the slackening of the mortgage underwriting guidelines, but the increase in interest rates will be disappointing. However, interest rates are coming back to what is considered normal, rather than onerous like before the bubble burst.
You will also be faced with a less than ideal level of inventory of houses for sale. That will not only make it difficult to find exactly what you want in a home, it will also potentially trigger bidding wars in a sellers' market. However, the increase in prices means values are on the upswing as long as you don't over pay for a property.
The bottom line for most sellers and buyers is that there will be positive changes in the year ahead, but fundamentally it will all balance out to be very similar to 2013. That is not necessarily a bad thing from many individuals' point of view.
Search all Montgomery AL Real Estate And Homes For Sale.
Sandra Nickel and the Hat Team have distinguished themselves as leaders in the Montgomery AL real estate market. Sandra assists buyers looking for Montgomery real estate for sale and aggressively markets Montgomery AL homes for sale. Sandra is also an expert in helping families avoid foreclosure through short sales and is committed to helping families in financial hardship find options. For more information you can visit AvoidForeclosureMontgomery.com.
Interested in buying a bank-owned home? Get bank-owned listings alerts FREE!
You can reach Sandra by filling out the online contact form below or give her a call anytime.