It certainly appears that summer heat is here to stay. While we humans have the ability to limit our time outside and escape to the relief of air conditioning and fans, the plants in the gardens of your Montgomery AL home are not so fortunate and must withstand high temperatures and frequent dry conditions.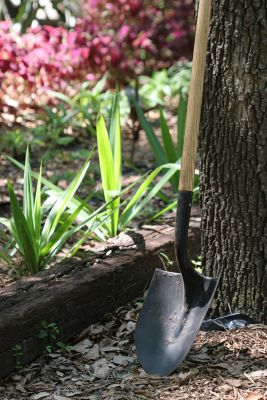 Just as we make an extra effort to watch over young children and the elderly during the summer months, so, too, we need to be aware of the needs of our plants. The following tips should be useful in ensuring enduring greenery through the fall:
Dead heading

: Remove the spent flowers (called "deadheading") as they die, so the plant can put its energy into producing more flowers. This is particularly beneficial for geraniums, marigolds, roses, and most perennials.




Cutting back

: When greenery such as petunias, impatiens, and trailing types of plants become long and spindly, cut them back by one-third to one-half and then fertilize with a water-soluble fertilizer.




Weeding:

Although you most likely put down a thick layer of mulch when you first planted, those pesky weeds do have a way of cropping up. Every few days check the gardens for weeds and pull them as needed. It is easier to pull weeds if the soil is moist. If you must use a chemical weed control, check to see if it is

selective or non-selective.




Watering:

Proper watering is critical to your plant's health, but frequent, shallow watering (rain, sprinklers, etc.) leads to shallow root systems and thus a low drought-tolerance.

Click here

for a deep watering schedule and tips that will be most beneficial to the landscaping of your Montgomery AL home.




Fertilizing:

In addition to keeping the vegetation in the gardens of your Montgomery AL home healthy,

fertilizing

will also help keep your soil in good shape in case of drought or a stretch of extremely hot weather. Acid-loving species (camellias, gardenias, and azaleas) as well as those displaying yellow leaves will be especially appreciative of your diligence.
Remember, too, to take precautions to maximize your own well-being when engaged in any outside gardening projects. Be vigilant about drinking plenty of water, taking frequent rests, and protecting your skin. Be alert for signs of heat exhaustion and dehydration. For specific tips on caring for yourself while gardening in the summer months, click here.
Search all Montgomery AL Real Estate And Homes For Sale.
Sandra Nickel and the Hat Team have distinguished themselves as leaders in the Montgomery AL real estate market. Sandra assists buyers looking for Montgomery real estate for sale and aggressively markets Montgomery AL homes for sale. Sandra is also an expert in helping families avoid foreclosure through short sales and is committed to helping families in financial hardship find options. For more information you can visit AvoidForeclosureMontgomery.com.
Interested in buying a bank-owned home? Get bank-owned listings alerts FREE!
You can reach Sandra by filling out the online contact form below or give her a call anytime.