Summer Safety Tips
Friday, July 15, 2011
Oh, we do love summer and the myriad of family activities it provides! Fun in the sun, the sand, and the water brings squeals of delight, opportunities for new adventures, and a renewed feeling of family togetherness. Unfortunately, summer can also bring sunburn, insect bites, heat -induced illness, water hazards, falls, and poisoning if you are not alert and proactive in taking preventive measures while enjoying life at your Montgomery home or away on a family vacation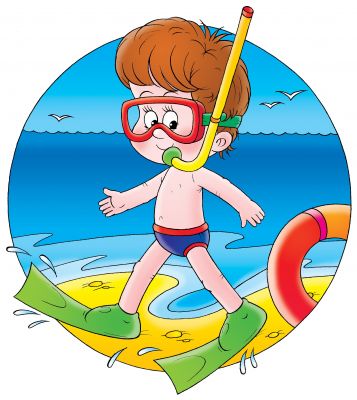 Sunburn:
The two most important hints are to limit sun exposure time and wear protective clothing (including sunglasses and a hat), of course, but realistically those two situations are not always viable. So-sunscreen, sunscreen, sunscreen-- applied liberally and often and having an SPF of at least 15. Try to avoid sun exposure during the hours of 10 a.m. and 4 p.m., the peak intensity times. Be aware that certain medications increase sun sensitivity.
Insect Bites And Stings:
Things to avoid include settings at your Montgomery home or vacation spot where bugs congregate (gardens, stagnant water, uncovered food), wearing brightly colored or flowery clothing, scented soaps or sprays, and combination sunscreen/insect repellant products. Use repellants containing DEET with caution; the recommended is 10%-30% for children over the age of two months. Choose the lowest concentration for the required time of coverage. Inspect yourself and others for ticks, removing any found with tweezers and cleaning the area of the bite with an antiseptic. For bee stings, scrape the stinger away with a fingernail or credit card and then wash the area with soap and water.
Heat Illness:
The risk of heat illness increases with the intensity of both the sun and the activity. Preventive measures are plenty of fluids, shade, and air-conditioning! Be alert for thirst, fatigue, and cramping in the legs or abdomen--all signs of heat exhaustion. More serious symptoms include headache, dizziness, nausea/vomiting, fast heartbeat, and a rising body temperature.
Water Safety:
Whether a child is swimming in the fenced-in pool in the yard of your Montgomery home or at a park or hotel, stringent safety precautions must be taken to prevent drowning. Youngsters who don't know how to swim should use a life vest ("floaties" just don't cut it), and all children should be supervised at all times by an adult who is well-versed in rescue techniques. The buddy system should be enforced when swimming in any type of open water, and a lifeguard should be on duty. Instruct children never to dive into water unless it is okayed by an adult, and teach them that open water swimming is different from pool swimming because of uneven surfaces, undertow, currents, strong waves, and the like.
Falls:
Fair weather brings out the bike rider and the skateboarder, both of whom should always wear a helmet and appropriate clothing and be lathered in sunscreen.
Poisonings:
Rule one--keep the number of the CDC with you at all times--1-800-222-1222.
Rule two--keep all poisonous substances out of the reach of children. This list includes items used mainly in the summer, things such as insect repellant and charcoal lighter fluid, e.g.
Okay, so those are definitely worst-case scenarios and most likely won't affect you or your vacation in any way. Never-the-less, it is best stay alert whiling you're having fun in the sun! Enjoy!
Search all Montgomery AL Real Estate And Homes For Sale.
Sandra Nickel and the Hat Team have distinguished themselves as leaders in the Montgomery AL real estate market. Sandra assists buyers looking for Montgomery real estate for sale and aggressively markets Montgomery AL homes for sale. Sandra is also an expert in helping families avoid foreclosure through short sales and is committed to helping families in financial hardship find options. For more information you can visit AvoidForeclosureMontgomery.com.
You can reach Sandra by filling out the online contact form below or give her a call anytime.