Inquiring Minds Want to Know - How Long Will Our House Last?
Wednesday, May 16, 2018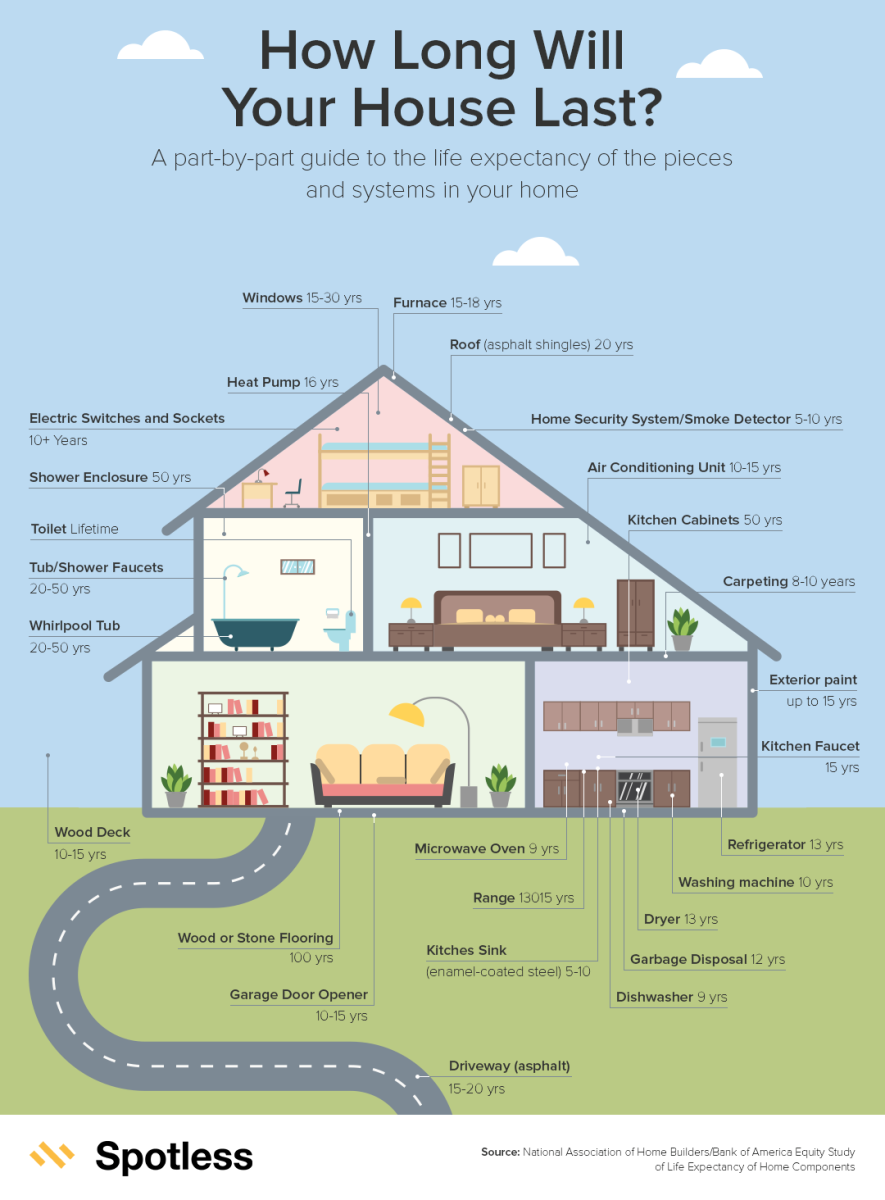 What is the life span of a house? Some houses may survive for hundreds of years, but the individual components that make them up may not. Parts of the house made of concrete or brick may last a long time, but other things such as appliances may only last ten years or so, regardless of how expensive they were to purchase.
As seen in the graphic, Components of a House made with hardy materials such as wood or stone flooring can last 100 years or more. Other durables that can last a lifetime included natural stone or tile countertops, fiberglass, wood or fire-rated steel exterior doors, copper wiring and most types of insulation.
A study by the National Association of Home Builders warns that life expectancies of homes will vary and the life span of an individual house's component will depend greatly on the quality of installation, level of maintenance, weather and climate conditions and intensity of use.
Many homeowners will swap out house components or appliances before necessary due to changing styles and preferences or improvements in newer products. Eligibility for tax credits or rebates and newer models that are more energy efficient and less costly to use may entice homeowners to replace items before the end of their useful life.
Sandra Nickel and her Hat Team of professional Realtors know how important it is for clients to find a quality home that will last. Call them at 334-834-1500 and let them help you find your dream home today!
Photo Credit: imjur.com