In Danger of Losing Your Montgomery AL Real Estate? Making the Loan Modification Process Easier
Friday, May 11, 2012
When the Obama administration rolled out the Home Affordable Modification Program (HAMP) in 2009, officials estimated 3 to 4 million borrowers would seek relief from their mortgages through the program during the worst recession and housing market collapse in decades. More than two years later, however, those projections have proven to be optimistic, to say the least. According to the Treasury Department, only about 700,000 homeowners had sought aid from HAMP through the third quarter of 2011.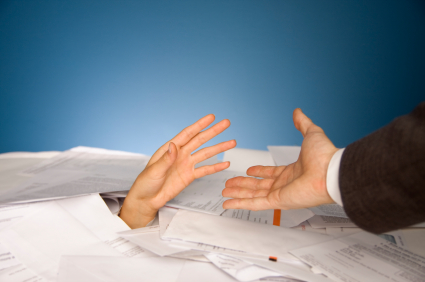 A major reason for the smaller number is that many distressed owners of Montgomery AL real estate are intimidated by the confusing process involved in applying for HAMP and don't know how to go about getting the help they need. It doesn't have to be that way, however.
Stephfan Nurse, a loan modification expert and founder of ConsumerEducationOnline.com, says, "The key is knowing and understanding your options. With education, you are empowered." His online site is designed to give owners of Montgomery AL real estate the information they need to navigate the process. It includes a free pre-qualifier, where homeowners can input their figures and determine for which modification program they qualify. It also offers software to assist in preparing financial statements and necessary documents, thus reducing stress on the applicant.
In order to make the loan modification process go as smoothly as possible, it is necessary that you, the owner of Montgomery AL real estate, understand it fully and seek available help. Visit Making Home Affordable for free HUD-approved counselors, helpful phone numbers, detailed explanations of terms, etc.
Be aware that HAMP is not your only option. The fact is that more than 70 percent of modifications now are internal modifications made available by the investor holding the mortgage note. The only way to get an internal modification is to ask for one. Worth noting: HAMP bases its modifications on gross income (your mortgage must exceed 31 percent of what you make in a month) while internal modifications are based on monthly net (after-tax) income.
Another important tip: Be complete and thorough in your paperwork. Lenders receive thousands of faxes every day, so make sure your account number is on every page and that all questions and categories are filled out. It's also best to follow up with the lender weekly. Being diligent, informed, and proactive are effective ways to hold on to your Montgomery AL real estate.
Search all Montgomery AL Real Estate And Homes For Sale.
Sandra Nickel and the Hat Team have distinguished themselves as leaders in the Montgomery AL real estate market. Sandra assists buyers looking for Montgomery real estate for sale and aggressively markets Montgomery AL homes for sale. Sandra is also an expert in helping families avoid foreclosure through short sales and is committed to helping families in financial hardship find options. For more information you can visit AvoidForeclosureMontgomery.com.
You can reach Sandra by filling out the online contact form below or give her a call anytime.