How to Make Your Outdoor Space More Inviting and Fun
Wednesday, July 5, 2017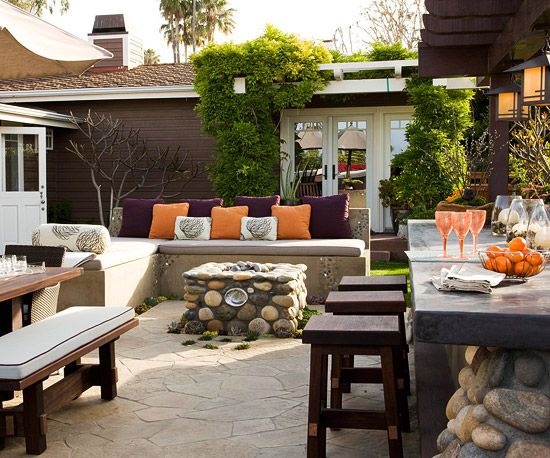 This time of year folks begin to get outdoors to do more around their homes because it is nice and warm outside. It's also a good time to do a bit of work outside the house and make your outdoor space more inviting and fun for family and friends. Below is a list of ways in which you can accomplish this.
1. If you already have landscape lighting, why not purchase a few fun colored lightbulbs to use in them for different holidays. This will definitely make your outdoor space a lot more fun.
2. If you are getting tired of mowing your grass then, you may want to replace your grass with a garden. You might want to add a garden of flowers or a garden of vegetables or even put in a koi pond. Any of these ideas will help to keep you from spending your summer evenings mowing the grass all the time. This will make your outdoor space more fun.
3. If your patio furniture is old and outdated, now is the time to go out to purchase some that allows you to show your style more effectively. Outdoor furniture always makes outdoor spaces more inviting and fun.
4. Adding a new doorbell to the outside of your home may seem like a small thing. However, if you find a nice one that lights up the front door, it can do wonders towards making your home seem more inviting at night.
5. If you don't already have a swimming pool, summertime is a great time to add one. Not much can make your outdoor space more fun than a swimming pool for all to enjoy.
6. If you do add a swimming pool, why not go out and make it really fun and cool by adding an outdoor shower to the mix. This type of thing is pretty rare unless your home is at the beach, so your outdoor shower may quickly become the talk of the neighborhood.