Wednesday, February 6, 2019
Congratulations! You are a first-time home owner! Now it's time to furnish your new space. While you may already have furniture from your previous home, if you are moving into a larger place, chances are you will be looking to add to it. When deciding what to purchase, it will pay to think long-term so that you can choose pieces that will last, both in quality and in style. Here are 5 pieces of furniture that will stand the test of time;
A SIMPLE BUT STURDY DINING TABLE
A small, well-built table is a great starter piece for your dining room or eat-in kitchen.It doesn't have to be ornate; you can use table cloths to spruce it up.What's nice about it…and what makes it lasting…is that when you upgrade to a larger dining room table down the road, you can use this table in your breakfast room, sunroom, craft room, or even as a desk in your office.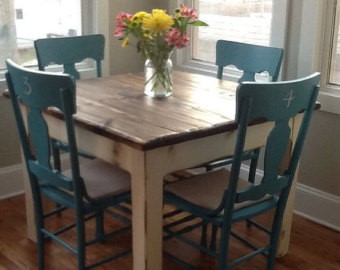 Photo Credit: etsy.com
INDOOR/OUTDOOR CHAIRS
When looking for chairs to go with your dining table, avoid upholstered ones and instead look for durable materials that are suitable for both indoor and outdoor dining. Why? Because your dining set of today can be your patio furniture in the future.Look for chairs made of metal or with slats in the seat or back so that they can withstand being outdoors in the rain.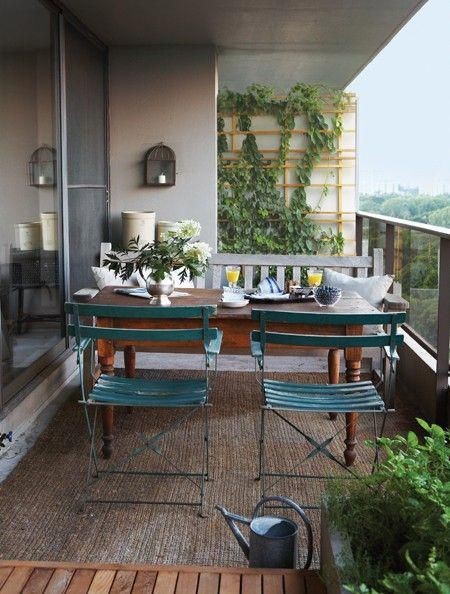 Photo Credit: pinterest.com
A KING-SIZED HEADBOARD
An elegant headboard can dress up a bedroom. It might not be a priority to have one right away, but if you choose to purchase one, go big.Maybe you are sleeping in a double bed right now and you are wondering why you would buy a king-sized headboard for that.Well, down the road when you upgrade to a queen or king-sized bed, you will already have a headboard ready to go! So, choose a wall-mounted or freestanding headboard that will give your double bed a luxurious look now and you will still be able to use it when you get that king-sized bed later!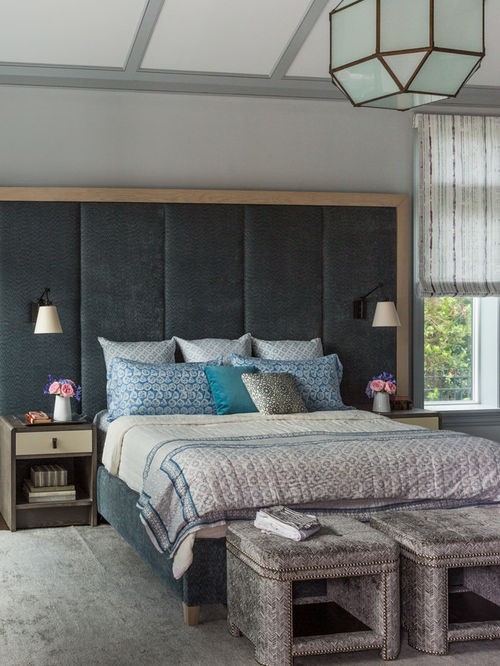 Photo Credit: pitus.info
A SMALL LEATHER SOFA
You don't necessarily need a large sofa right away, but it's still important to have a quality, comfortable one.The family room is often the heart of the home and you will spend a lot of time sitting on your sofa. So, it should not only be comfy, but also made to last.The nice thing about a leather sofa is that while providing a cozy lounging spot for one or two people now, it will age well and become a great accent piece as part of a larger family room later.It will coordinate easily with colors and patterns in a larger seating arrangement.
Top 7 Benefits of Leather Furniture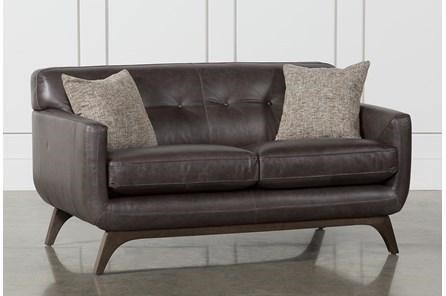 Photo Credit: livingspaces.com
A CLASSIC SIDEBOARD
A sideboard may not provide a lot of storage, but it adds a lot of style and function to just about any room in your home.Choose a warm, wood unit that will last through years of style and décor changes.It is such a versatile piece that can be used as a storage space/server in a dining area, as a media stand in a family room, as a bedside table in a bedroom, or as the perfect place to display treasures in a foyer or living room.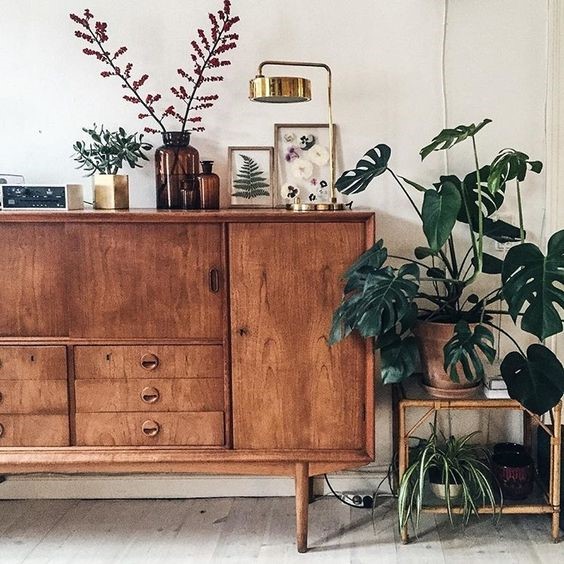 Photo Credit: pinterest.com
If you are in the market to sell or buy a home, let Sandra Nickel and her Hat Team of professionals assist you with all your real estate needs! Call them today at 334-834-1500!