It's been said that more money has been lost due to indecision than was ever lost because of a bad decision. Regardless of whether you agree with the statement, delaying the decision to buy in today's market is going to cost the buyer more.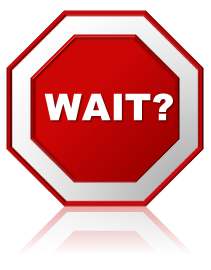 Home prices have gone up considerably in almost every market in the country in the past year and while inventories are beginning to grow, prices are expected to continue to rise. Mortgage rates jumped 1% from the beginning of May to now. They could easily reach 5% by the end of the year and continue to rise in 2014.
Many of the financial experts in the country believe that the economy will not be strong until rates are in the 7% area.
The two components that move the cost of housing are price and mortgage rates. Escalation of either one will have an affect but when both are going up simultaneously, it is dramatic. It can literally eliminate buyers who could have purchased earlier.
The following example shows what would happen to the payments on a $200,000 home if the price were to go up 3% at the same time that the mortgage rates went up 1%. Not only would the payments go up by $150.81 per month, the price of the home would be $6,000 more. Even though the down payment may not change much, the new owner would have to borrow more money. By not acting, it is costing them more in price and payment. The loss of the appreciation would have been equity had they purchased prior to the rise in price.
Check out the Cost of Waiting to Buy to see what the effect will be using your own projections.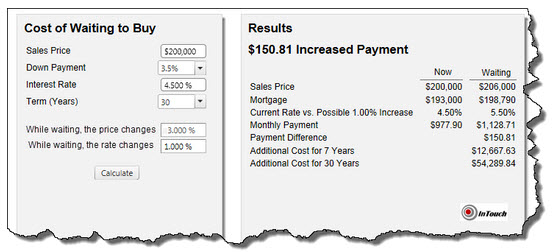 Search all Montgomery AL Real Estate And Homes For Sale.
Sandra Nickel and the Hat Team have distinguished themselves as leaders in the Montgomery AL real estate market. Sandra assists buyers looking for Montgomery real estate for sale and aggressively markets Montgomery AL homes for sale. Sandra is also an expert in helping families avoid foreclosure through short sales and is committed to helping families in financial hardship find options. For more information you can visit AvoidForeclosureMontgomery.com.
Interested in buying a bank-owned home? Get bank-owned listings alerts FREE!
You can reach Sandra by filling out the online contact form below or give her a call anytime.