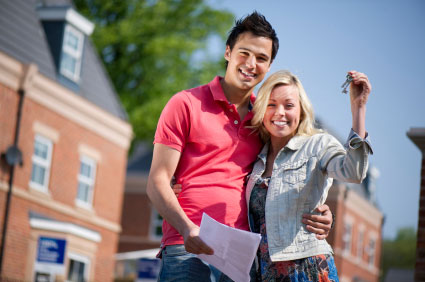 According to the National Association of Realtors, mortgage rates are now lower than they ended in March. That means that rates are not only near the lows for the year to date, they are also close to the lowest rates in three years. These lower rates translate into increased buying power and/or improved ability to qualify for a mortgage.
A record number of Americans are actively searching and looking at the current inventory on Realtor.com®. We currently have 2% fewer homes for sale in the U.S. relative to last year, but we've seen 137,000 new listings come onto the market so far in April.
Looking ahead, great weather will likely draw even more people to look at open houses and available homes over the rest of the month. According to Cleveland Research, after a cooler than normal start to April, the weather forecast for the next 10 days is expected to be "near perfect" across many of the largest housing markets in the country, especially in the central and eastern U.S.
But who cares about a national or regional weather or housing forecast? What matters most are the trends and conditions in your neighborhood.
Midtown Montgomery real estate sales statistics for March 2016 show the number of homes sold decreased 36.84%. The average sales price increased by 43.04% to $142,405. The median sales price increased by 78.15% from March 2015. Market times increased by 76 days.
Midtown Montgomery

March 2016

March

2015

Homes Sold

36

57

Average Selling Price

$142,405

$99,554

Median Selling Price

$110,450

$62,000

Days On The Market

217

141

Highest Selling Price

$635,000

$425,000

Lowest Selling Price

$5,000

$9,000

For the latest Midtown Montgomery real estate market conditions in your area, please call me at 800-HAT-LADY or visit HomesForSaleInMontgomeryAlabama.com.
Courtesy of Montgomery AL Realtor Sandra Nickel.