Montgomery Old House Expo: Sunday May 1 2016
Thursday, April 28, 2016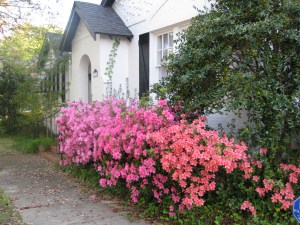 Montgomery Old House Expo: Sunday May 1 2016.
Thirty-one years ago, one worried historic preservationist (Marilyn Sullivan) and one old-house-loving REALTOR (Sandra Nickel) got together to brainstorm how to save one wonderful old house downtown (Brittain-Dennis cottage, now a fully restored and leased property in Old Alabama Town) and create positive buzz about Montgomery's historic neighborhoods. As a result the Montgomery Old House Expo was born.
6 wonderful old homes are on the tour this year in the Garden District, Old Cloverdale, Cloverdale-Idlewild and Edgewood. Homes are open from 1:00 - 5:00 pm. If you are looking to buy a Montgomery home or are an old home lover, this is one event you won't want to miss.
| | | | | | |
| --- | --- | --- | --- | --- | --- |
| Map # | Address | Neighborhood | Price | Year Built | MLS Number |
| 1 | 1604 Gilmer | Garden District | $699,000 | 1910 | 400867 |
| 2 | 802 E Fairview | Coverdale-Idlewild | $180,000 | 1920 | 403006 |
| 3 | 822 Cloverdale | Old Cloverdale | $229,000 | 1925 | 324664 |
| 4 | 917 Park | Old Cloverdale | $179,000 | 1910 | 400608 |
| 5 | 3131 Woodley Terr | Old Cloverdale | $225,000 | 1938 | 402540 |
| 6 | 3231 Southview | Edgewood | $349,000 | 1928 | 321384 |