Wednesday, March 29, 2017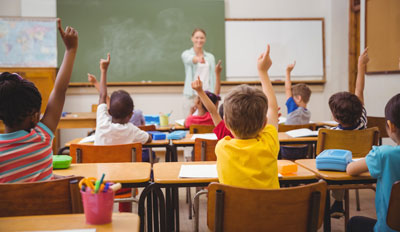 When buying a home various factors come to mind immediately-location, price range, home style, home condition, wish list for the interior and exterior, number of bedrooms and bathrooms desired; just to name a few. One component which can be overlooked by some but is extremely essential to many would be the local school system in the neighborhood. I highly value my communities' school system.
Studies have found that home buyers would give up one aspect of their home to have their children attend a 'better' school district; this speaks volumes to how important education is for parents'. For some parents there are alternatives such as private schools but that is not the case for many. Even if buyers don't have or plan to have school-age children in the house, the quality of nearby schools can have an impact on how much you pay, and how much a home sells for down the line.
Montgomery public schools have succeeded in the improvement to maintain outstanding schools for all of our children. Through strategic planning and organizational development our schools continue to advance! Here are the top rated schools in Montgomery, showing that good local schools are amongst us in high numbers and will provide our children with the learning and education they should receive but with the type we wish for them to obtain as well.
For additional information on our school systems please visit Alabama State Department of Education.
If you are you thinking about buying or selling Real Estate give me a call 334-834-1500 or send me an [email protected]!
Courtesy of Montgomery AL Real Estate Expert Sandra Nickel.