Thursday, November 30, 2017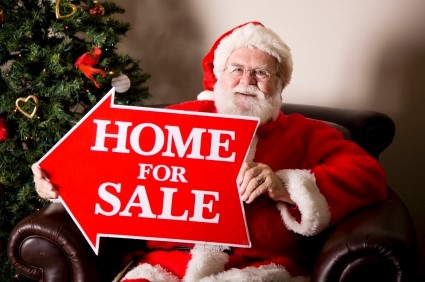 The holiday season is officially upon us. We've watched the parades, eaten the turkeys and started the shopping! It can be a stressful time of year under the best of circumstances, but if you have your house on the market, you might be feeling a little more anxiety than usual. With so much going on, it might seem like the worst possible time to be trying to sell your house. But don't despair…selling a house during the holidays is not an impossible dream. In fact, it can be a great time to show your house at its very best! Follow these tips to help you successfully sell your house this holiday season:
Feel free to decorate, but don't go overboard. You want your home to look its best while still enjoying your personal touch. Avoid large decorations that can be overwhelming or distracting. Remember that potential buyers want be able to envision your home as their own.

Make your home feel inviting. If it's cold outside, make it warm and cozy inside. Play soft, classical music and offer homemade holiday treats. If potential buyers are comfortable, they will spend more time in your home and will be able to appreciate all its best features.

There will be motivated buyers this time of year. If people are house hunting during the holidays, they probably have a good reason for doing so. For example, they may be relocating for a job or investing for a tax deduction. If they are on a deadline, they will be highly driven to find a home quickly. It may be worth it to do the extra work involved in showing your home during the holiday season.


Price your home to sell. A home that is reasonably priced for the market will make buyers feel merry and bright. Many real estate agents advise sellers to initially price their home to sell rather than making small price reductions over time.




Provide photos that show your home year round. Yards and landscaping aren't always at their best during the winter months. Make sure that potential buyers see the beauty of your home during other times of year when the grass is greener and trees and flowers are in bloom.




Create a video tour for the web. You might get less foot traffic during the holidays due to the busyness of the season. By posting a video tour, you may attract house hunters who don't have time to physically go to your home.
If your house is on the market this holiday season and you have questions about the best way to present it to potential buyers, don't hesitate to call the professional Realtors at Sandra Nickel Hat Team for advice at 334-834-1500.
http://www.homesforsaleinmontgomeryalabama.com/Blog/Dont-Be-Deceived-by-Real-Estate-Myths
http://www.homesforsaleinmontgomeryalabama.com/Blog/Preparing-to-Sell-Your-House-Getting-Organized
http://www.homesforsaleinmontgomeryalabama.com/Blog/The-Pros-and-Cons-of-Having-an-Open-House