Pre-Approval: The First Step To Buying a Montgomery AL Home
Thursday, October 11, 2012
Few people can buy a home for cash. According to the National Association of REALTORS® (NAR), nearly nine out of 10 buyers of Montgomery AL homes finance their purchase, which means that nearly all buyers -- especially first-time purchasers -- require a loan. The real issue with real estate financing is not getting a loan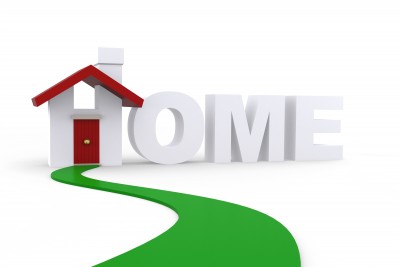 (almost anyone willing to pay lofty interest rates can find a mortgage). Instead, the idea is to get the loan that's right for you -- the mortgage with the lowest cost and best terms.
Realtors routinely urge prospective buyers to get pre-approved for a loan before they even begin looking at Montgomery AL homes. They also stress the importance of obtaining a letter of pre-approval rather than of pre-qualification. Although many homebuyers use these two terms interchangeably, there are significant differences between the two. Simply stated, pre-qualification lets sellers know that a prospective buyer of their home is likely to qualify for a loan, whereas pre-approval, although not an absolute guarantee, indicates that a loan officer has determined a borrower is credit-worthy and financially able to qualify for a certain loan.
The advantages of searching for a Montgomery AL home with evidence of pre-approval in hand are many. In essence, they include the following:
Mortgage preapproval is going to tell you exactly how much money you can borrow. This way, you will know how much your mortgage payment is going to be ahead of time.

You won't waste time (or be sorely disappointed) by looking at houses you can't afford.

Sellers and Realtors will take you seriously. They are much more comfortable with the certainty that you can obtain a loan (and that the deal won't fall through), and thus may be more willing to negotiate.

Once you find a home, the mortgage process can proceed more quickly because your lender will already have.
Although lender requirements for pre-approval may vary somewhat, be prepared to supply the following information:
Purchase Agreement

Social Security Number and Date of Birth

W-2/1040 Forms

Recent pay stubs

Bank account statements

Credit card statements

Debts and liabilities

Mortgage or rental histories

Investment properties

Employers

Asset statements

Personal property

Current and previous statements
Supplying all this information may seem like a time-consuming process, but in the end of your house-hunting journey, you'll be glad you did it!
Search all Montgomery AL Real Estate And Homes For Sale.
Sandra Nickel and the Hat Team have distinguished themselves as leaders in the Montgomery AL real estate market. Sandra assists buyers looking for Montgomery real estate for sale and aggressively markets Montgomery AL homes for sale. Sandra is also an expert in helping families avoid foreclosure through short sales and is committed to helping families in financial hardship find options. For more information you can visit AvoidForeclosureMontgomery.com.
Interested in buying a bank-owned home? Get bank-owned listings alerts FREE!
You can reach Sandra by filling out the online contact form below or give her a call anytime.