Is Your Landlord Uncooperative!
Saturday, March 16, 2013
Generally, most landlords appreciate good tenants and deal with them in a timely and reasonable. There may be times, however, when the owner of your Montgomery AL home is unresponsive to your request for necessary repairs, and you know you need to take action of some sort.
Where to start? First, familiarize yourself with the Residential Landlord / Tenant Act of 1973, RCW 59.18 which clearly details your rights, responsibilities, and legal remedies You should also carefully you're your lease and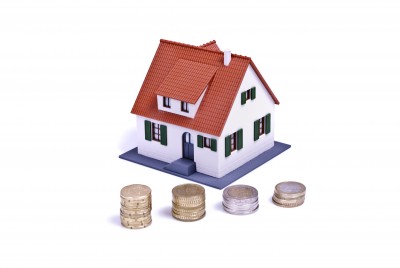 research your state and municipal laws governing tenant-landlord relations before taking any kind of action against the landlord of your Montgomery AL home. Free legal advice is available to you at Just Answer.com or other similar online sites.
It is important that you ignore suggestions from well-meaning friends who advise you to withhold rent, have the repair done by a professional and either charge it to the landlord or deduct the cost from your rent, or break your lease. Each of these options may well be viable, but only if done in a manner prescribed by law and thoroughly documented.
Once you have done your research and are knowledgeable about your rights, create a plan and follow it carefully.
Make your request for a repair to your Montgomery AL home in writing, unless it's an emergency that requires immediate action. Detail the problem, how it affects you, and what you want done and when.

If your landlord fails to remedy the problem, build your case. Take pictures. Have a professional assess the problem and estimate repair costs.

Consider calling state and local building or health inspectors if repeated requests are ignored.

File a lawsuit. Suing your landlord should be a last resort action. However, if the need arises, you should not hesitate. Contact your county court clerk to briefly describe your problem and identify the proper venue for filing a lawsuit. Your state may also require arbitration or mediation before allowing the lawsuit to be heard. Bring witnesses to the trial if they will strengthen your case. Present an organized case with all of your documentation. Do not stray off topic or let your anger and frustration control your actions in court.

While it is comforting to know that you have rights as a tenant, do not forget that you also have a responsibility to follow federal, state, and local ordinances in your quest for a solution to your problem.
Search all Montgomery AL Real Estate And Homes For Sale.
Sandra Nickel and the Hat Team have distinguished themselves as leaders in the Montgomery AL real estate market. Sandra assists buyers looking for Montgomery real estate for sale and aggressively markets Montgomery AL homes for sale. Sandra is also an expert in helping families avoid foreclosure through short sales and is committed to helping families in financial hardship find options. For more information you can visit AvoidForeclosureMontgomery.com.
Interested in buying a bank-owned home? Get bank-owned listings alerts FREE!
You can reach Sandra by filling out the online contact form below or give her a call anytime.