How Mortgage Insurance Really Works
Thursday, April 5, 2012
When you buy Montgomery AL real estate without a down payment of at least 20%, the lender, be it FHA or a private mortgagor, requires that you purchase mortgage insurance to protect it against financial loss. Mortgage insurance, not to be confused with mortgage life insurance or homeowner's insurance, assures the lender of no financial loss or a very reduced one) if you default on the loan.
The cost of this insurance—from .25 to 6% of the loan—is almost always the responsibility of the buyer of Montgomery AL real estate. (There is such a thing as lender-paid insurance, but this type carries a higher interest rate and is non-refundable.) Usually the borrower has a choice of payment plans, which included the following:
Annuals.

The borrower pays the first-year premium at closing; an annual renewal premium is collected monthly as part of the total monthly house payment.



Monthly Premiums.

The cost is slightly more than traditional mortgage insurance plans but monthly premiums dramatically reduce mortgage insurance closing costs. Borrowers pay for mortgage insurance monthly as part of their total monthly house payment but need to pay only one month's mortgage insurance premium at closing, rather than one year's.



Singles.

The borrower pays a one-time single premium (instead of an initial premium and renewal premiums). Since single premiums are typically financed as part of the mortgage loan amount, no out-of-pocket cash is used for mortgage insurance with a nonrefundable premium at closing.
These plans offer the choice of refundable or nonrefundable premiums. A refundable premium allows the borrower the opportunity to receive money back on any unused portion, in the event that mortgage insurance coverage is discontinued before the loan is paid in full. The cost for a nonrefundable premium is slightly less than that of a refundable premium, thereby giving the borrower a small savings. If coverage is discontinued on a loan with a nonrefundable premium, the borrower has no opportunity for a refund. If you are unsure which plan is best for you, visit your state mortgage insurance office.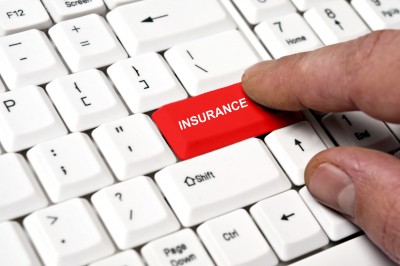 Unfortunately, rumors and myths abound about the difficulty or even impossibility of cancelling refundable mortgage insurance. Fortunately, however, the Homeowner's Protection Act of 1998 requires lenders of insurance loans for Montgomery AL real estate to notify consumers of their rights in this regard on a yearly basis and to automatically cancel the insurance when the mortgage has amortized to 78% of the original property value. In addition, you may apply for cancellation of your mortgage insurance when that percentage reaches 80%. For specific details of the HPA requirement in terms of timing and content of these notices, click here.
While paying for mortgage insurance does entail an extra expense for the home purchaser, it also has its benefits. It allows new buyers to become a homeowner sooner than if they needed to have a 20% down payment and greatly increases their buying power. Repeat buyers can gain a significant tax advantage by having more deductible interest to claim. They can also use the money saved by not putting down 20% to cover moving costs or to put into other investments.
Search all Montgomery AL Real Estate And Homes For Sale.
Sandra Nickel and the Hat Team have distinguished themselves as leaders in the Montgomery AL real estate market. Sandra assists buyers looking for Montgomery real estate for sale and aggressively markets Montgomery AL homes for sale. Sandra is also an expert in helping families avoid foreclosure through short sales and is committed to helping families in financial hardship find options. For more information you can visit AvoidForeclosureMontgomery.com.
You can reach Sandra by filling out the online contact form below or give her a call anytime.