Federal Help for Troubled Real Estate Owners
Saturday, July 13, 2013
Although the outlook for the housing industry has improved in recent months, far too many owners who recently received the assessments on their Montgomery AL real estate learned that their mortgages are (still) underwater.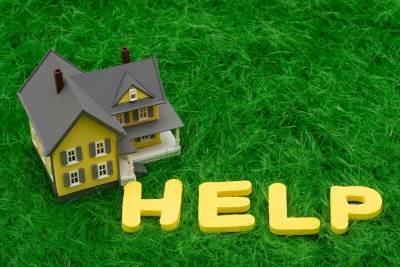 The federal government has six programs, some older, some recently revised, and one brand new, specifically for those in jeopardy of losing their homes. Listed below are the "barebones" of each one and some sites at which to garner further information:
HAMP Tier 1

and Tier 2

- The Home Affordable Modification Program (HAMP) has been extended through 2013 and expanded to help more homeowners.

HAMP Tier 2

is now an option for homeowners who want to modify a home that is not their primary residence, did not previously qualify for modification, or who defaulted on a HAMP plan in the past.

Home Affordable Foreclosure Alternatives (HAFA

)

Updates

– This program is designed to help homeowners not backed by Fannie Mae or Freddie Mac transition to more affordable housing. HAFA provides two options: a short sale or a Deed-in-Lieu for foreclosure.

Independent Foreclosure Review Alternative Settlement

-

In January thirteen servicers/lenders reached an agreement with federal regulators to pay more than $8.8 billion in cash payments and other assistance to help borrowers. More than 3.9 million borrowers, whose homes were in foreclosure in 2009 and 2010, are expected to receive cash compensation in a timely manner.

Fannie Mae Refinancing Incentive

- Fannie Mae announced in January that lenders will be allowed to offer a refinancing incentive for Montgomery AL real estate which would be used to obtain a lower payment or move to a more stable mortgage product.

Click here

for details.

Hardest Hit Funds

- In 2007 the Federal government allocated Hardest Hit Funds to 18 states and the District of Columbia to help homeowners who are unemployed or underemployed. Many of the states have recently made program changes to help more homeowners. States have until the end of 2017 to utilize the funds allocated through this program. To find out more regarding specific Hardest Hit Fund programs in your state, contact the Housing Finance Agency,

The federal government recently announced a

new loan-modification program

(

for Fannie and Freddie-backed mortgages) requiring no documentation of income or financial hardship. Launched by the Federal Housing Finance Agency, the program went into effect July 1, 2013.
Search all Montgomery AL Real Estate And Homes For Sale.
Sandra Nickel and the Hat Team have distinguished themselves as leaders in the Montgomery AL real estate market. Sandra assists buyers looking for Montgomery real estate for sale and aggressively markets Montgomery AL homes for sale. Sandra is also an expert in helping families avoid foreclosure through short sales and is committed to helping families in financial hardship find options. For more information you can visit AvoidForeclosureMontgomery.com.
Interested in buying a bank-owned home? Get bank-owned listings alerts FREE!
You can reach Sandra by filling out the online contact form below or give her a call anytime.