Buying Big Without Breaking the Bank
Wednesday, September 7, 2016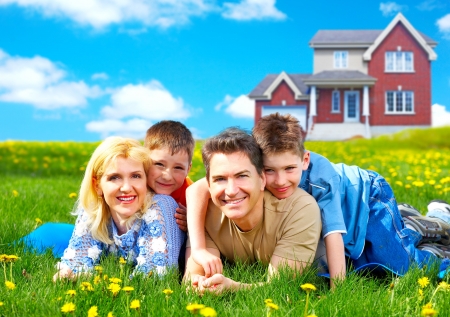 We have all seen the tiny houses that are flooding the internet lately, but let's be honest; do you really want to live in a space so small that you barely have room to move around in your own home? In all likelihood we can all agree that we really want more space for less money. Let's take a look at a few ways to buy big without breaking the bank.
One way that you can buy big without breaking the bank is by going in together with a family member to purchase a home. You may not like the idea of having someone living with you but if you can afford to buy a large enough house together you might not even be bothered by them as much as you think you will.


Another way to

buy big without breaking the bank

is by buying an older home. Older homes are typically built well and have quite a lot of character. If you don't have to have everything new then consider buying an older home so that you can get more bang for your buck. New is not always better.




A great way to buy big without breaking the bank is to bid on a home that is not completely built yet. You may have a bit of negotiating room when it comes to the floor plan and if larger is what you want larger might just be what you can get without dishing out a ton of money.




If the home you have your eye set on is the one you really want but it just doesn't seem big enough for your taste, why not aim for renovating and opening up some of the rooms? This is a great way to make a smaller home feel larger than it is without having to spend a lot of money in the process. If you don't have enough cash to do it all right now, you can always open it up a little bit at a time.




Finding homes that have been on the market for a while is a great way to get more for your money. Homes are flying off the market these days, so you showing an interest in a home that isn't having as much luck as the others is a great way to get more.
These are just a few ideas of how you can get more for your money when it comes to buying a home. Now that you are aware of how you can get a bigger home without breaking the bank you are well on your way to finding the home for you and yours.
Courtesy of Montgomery AL Real Estate Expert Sandra Nickel.