Wednesday, October 31, 2018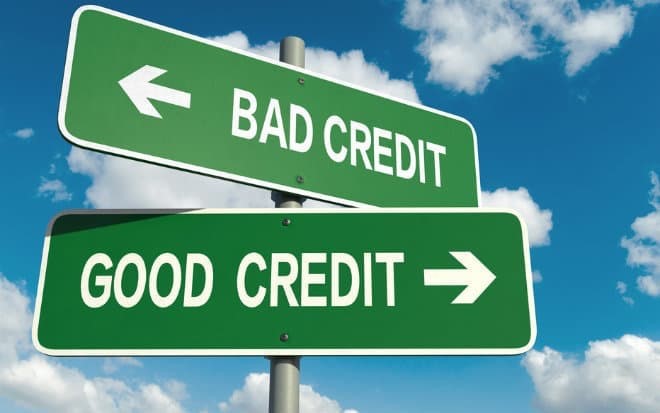 Want to buy a house but a low credit score has you down? Don't despair! There are ways to raise your credit score and save thousands on your mortgage. A strong credit score can lead to better interest rates, additional loan programs to benefit homebuyers, and easy and quick approvals which will put you on the fast track to home ownership. Here are some tips for raising your credit score:
Make sure your credit reports are accurate. The first step toward improving your credit score is checking your credit reports. You will find your credit scores on three different reports, one each from the 3 Major Credit Bureaus. Keep in mind that credit reports can have mistakes…and they often do. That's why it's important that you analyze them carefully. Make sure that the information on the reports is accurate, because if there are mistakes, they will be reflected in your score. It's easy to check your credit reports and doesn't have to cost anything since you are entitled to a free copy, once a year, of all three thanks to the Fair Credit Reporting Act. Once you have copies of your credit reports go through them carefully and make sure of the following:
Is your personal information is accurate?

Are all your credit accounts are being reported?

Are there any late or missed payments that you remember making on time?

Are there any applications for credit that you don't recognize?

Are there any accounts you don't recognize?

Are there decades old items still on your report?
Highlight any discrepancies you find. If you do find errors, you will have to dispute each one separately. How to Dispute Errors on Your Credit Report
Figure out what you need to fix/change/improve. Here are some examples of things that could be causing your score to be lower than it should:
Your identity may have been stolen and someone is screwing up your credit.

An old collection account could still be haunting you, way past its statute of limitations for your state.

Do you have an ex-spouse? Perhaps he or she has not paid a bill he or she was supposed to pay per your divorce settlement. Unfortunately, you could be suffering the consequences.

If you have ever defaulted on a loan it might be showing up as several defaults on your credit report because it has been sold to other debt collectors.

It might be a simple name mix up…your credit information might be mixed up with that of someone with a similar name.

Devise a plan to improve your credit score. You can open a free account on Credit.com where you can get tips to help you determine where your poor credit issues are and they can assist you in creating an action plan for improving your score. To get started, try keeping your credit card balances as low as possible, and start paying down debt rather than moving it around.

If you have a habit of making late payments…stop. It's vital that you make payments on time. Set up alerts when payments are due so that you won't forget. If due dates don't coincide with when you get paid, make some calls to get the dates moved around to better suit your schedule. Don't be afraid to ask a credit card issuer or lender to forgive a past due payment. You might be surprised to discover they will happily work with you if you have a history of making on-time payments.

Open a secured credit card. This is a type of credit card that allows you to make a deposit into a checking account that "secures" the line of credit being extended to you. You will be able to get a secured credit card even if you already have bad credit, and adding a new account with a positive payment history will help improve your credit score over time.
2018's Best Secured Credit Cards for Building Credit
Once you get your credit score where it needs to be, you will reap the benefits by qualifying for better rates and save money on your mortgage loan!
If you are in the market to sell or buy a home, let Sandra Nickel and her Hat Team of professionals assist you with all your real estate needs! Call them today at 334-834-1500!
Photo Credit: cfcw.com