616 Clayton Street: Historic Cottage Hill Beauty!
Thursday, October 10, 2019
616 Clayton Street, Montgomery, Alabama 36104
MLS# 454962
2 Bedrooms | 2 Bathrooms | 2,057 sqft | Cottage Hill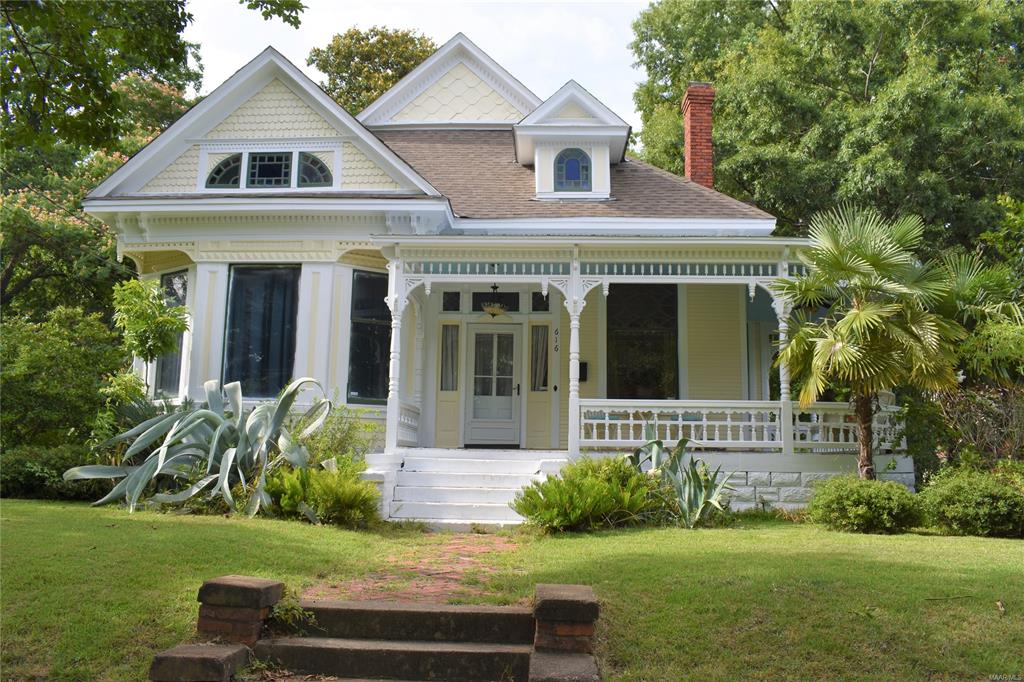 This marvelous Queen Anne-style historic Cottage Hill home features wide wrap-around front porch perfect for relaxing with family and friends. Stunning architecture inside includes heavy moldings, 12 ft ceilings, decorative mantles, and large wood pocket doors. Spacious rooms and great restorations add to the charm of this vintage home. Just minutes away from booming downtown and all it has to offer.