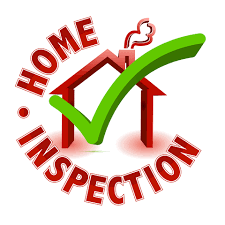 One of the questions I often get from my clients is what reasonable requests from the home inspection are?

The purpose of a home inspection is to find out if there are severe structural or mechanical defects. The issues should be large enough that they could have a significant impact on the use and enjoyment of the home now and in the future. A home inspection should not be to create a punch list that itemizes every minor defect with the home you expect the seller to fix. Remember you are not buying a new home!
When you find a home you want, it is important to pick your battles when it comes to repairs requested. While it would certainly be nice for the seller to fix every little home inspection issue before you put your money down, there are only so many repairs most sellers are willing to commit to – especially in a seller's market.
Electrical, plumbing, roof, HVAC – these are repairs that you can reasonably expect a seller to take care of under most circumstances. But there are some repairs that sellers will push back on in many cases, repairs that you should avoid asking for if you want to make it through to closing.
Home Inspection Repair Requests To AVOID
Cosmetic issues
A deck that needs staining, paint touchups or repairing a cracked tile may catch your eye and bother you a bit, but they are not the kind of problems that need dealing with right away. Cosmetic issues are at the top of the list to avoid asking a seller to fix.
Anything under $100
Minor issues under a hundred dollars to fix are definitely home inspection repair requests a buyer shouldn't make! Problems that arise from repair requests are not always about the financial cost, however, this is taking being nit picky to the extreme.
A window with a failed seal
Failed window seals are quite common in homes. If there are a significant number of windows that need replacement, account for that in your offer up front. Don't ask for something to be fixed that you clearly noticed before making your offer or was disclosed up front.
Renovations you are planning
It is important to remember that the seller is not responsible for preparing your dream home. Avoid asking for repairs that relate to your planned renovations. Doing so will put the sale at risk, which is unnecessary since you are just going to renovate anyway.
Loose fixtures, railings, and similar issues
A loose doorknob, light fixture or railing on a deck or stairwell may be annoying, or even potentially unsafe, but these problems are also often fixable with basic hand tools and a little effort. If you can't fix it yourself, you can hire a contractor to fix the problem for a reasonable price.
Minor water damage
If the water has caused significant damage, the inspector will let you know, and you can request appropriate repairs. But if the water damage is merely cosmetic, don't stress about it. You can fix cosmetic stuff later. One of the more common water stains you will see in a home is in the ceiling over a bathroom. This condition is often caused by either a toilet that has overflowed at some point in time or a kid who left a shower curtain open. Water stains are usually easy to discern whether they are ongoing and still an issue.
Non-functional light switches and sockets
Flipping a switch that fails to turn on or off a light can be annoying, as can dead outlets, but they are not necessarily signs of the large electrical problems. Avoid requesting repairs for minor electrical issues. Your inspector will inform you if the electrical system in the home is safe to use and up to code.
External buildings – sheds, garages, etc.
Sheds are prone to rot; garages tend to get dirty. If there are serious issues, it may be reasonable to ask for a fix, but if the shed or the garage looks like every other shed or garage in the neighborhood – that is, less than perfect – it may just be something you are going to have to deal with yourself. It is also likely you were aware of the sheds general condition before submitting your offer to purchase.
Cosmetic landscaping or minor yard problems
A missing rock from the border of a flower bed, leveling a few bricks in a walkway, trimming the tree in the backyard – other buyers may not care at all about these things, buyers the seller will be happy to work with if you insist on minor landscaping repairs.
What Inspection Items Should Be Fixed?
As mentioned previously, the issues a buyer should focus on asking a seller to repair or replace are significant structural, mechanical, or environmental defects.
These are the substantial home inspection problems. It is reasonable to assume that any buyer would want these items fixed if discovered after a home inspection has taken place. Some of the major home inspection items worth addressing are:
Termites or other wood destroying insects.

Wildlife infestation like bats or squirrels in the attic.

Mold problems.

Elevated Radon levels above EPA suggested levels.

Well water problems, such as a lack of pressure or volume of water.

Major structural issues such as a leaking roof or substandard building violations.
If you are a buyer and are in the midst of negotiating a home inspection above all else be reasonable, especially if you want the home. If you are a homeowner, understand how a seller should prepare for a home inspection. By taking care of most of the issues mentioned, you won't have to worry about having a stressful home inspection negotiation with your buyer.
Focus on the repairs or improvements that really matter for you and your family!
Courtesy of Montgomery AL Real Estate Expert Sandra Nickel.