What You Need to Know Before Buying a Home
Monday, June 16, 2014
Buying a Montgomery AL home, especially if for the first time, requires a large investment of both your money and your time, for the experience can be complex and sometimes even intimidating. Depending on professional advice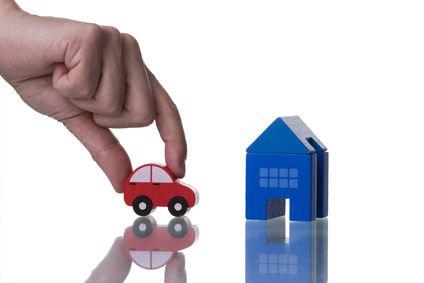 and knowing the right questions to ask, however, will expedite the process, boost your confidence, and help you make a wise decision.
Before you begin to ask questions, you need to check your credit score, analyze your finances, obtain mortgage pre-approval, and find a Realtor who is very familiar with and an expert on the precise neighborhoods that interest you.
Then you may want to ask the following questions:
1. Where do I want to live—and why? Think about your lifestyle and what is important to you. Investigate the schools, nearby amenities, house prices, commuting time, public transportation. Ask about future plans for a neighborhood and talk to current residents about virtues/problems of the area. Spend some real time (at various times of the day) in the neighborhood you're considering. Remember that while you can change paint color or appliances, the location of your home will remain the same,
2. What will my monthly expenses be? In addition to the principal and interest on the loan, you should also be aware of—and prepared for—
Property insurance (do you need flood and/or mortgage insurance, too?)

Taxes

Utilities

HOA fees

Landscaping costs

Repairs and/or maintenance
3. Are all facts/figures on the listing accurate? Do not take the information contained in the listing as absolute truth. Make sure your agent double checks these facts directly with the source, like HOA offices, county tax pages, and the like. Your Realtor should also check comparable prices in the area—active, pending, and sold (Comparative Market Analysis).
4. Have there been any past issues with this house? It's against the law to fraudulently conceal any major problems in your home, so ask the seller for a full disclosure of problems, both past and present. Asking a seller to disclose material facts means you're asking him/her to disclose anything about the house that might be problematic. While you can't always force someone to sign a disclosure (depending on the laws in the state), you do have the right to leave any deal because of undisclosed (and known) problems.
Search all Montgomery AL Real Estate And Homes For Sale.
Sandra Nickel and the Hat Team have distinguished themselves as leaders in the Montgomery AL real estate market. Sandra assists buyers looking for Montgomery real estate for sale and aggressively markets Montgomery AL homes for sale. Sandra is also an expert in helping families avoid foreclosure through short sales and is committed to helping families in financial hardship find options. For more information you can visit AvoidForeclosureMontgomery.com.
Interested in buying a bank-owned home? Get bank-owned listings alerts FREE!
You can reach Sandra by filling out the online contact form below or give her a call anytime.