Thinking About Investing In Montgomery AL Real Estate? Read On
Thursday, November 10, 2011
Given the state of the economy, the housing "crisis," and the volatility of the stock market, more and more folks with both extra cash and initiative are being drawn to the idea of property investment. Many real estate and financial gurus offer suggestions for you as a first-time investor in Montgomery AL real estate--both tips to follow and traps to avoid. First and foremost, all the experts stress the importance of your need to be realistic about the amount of time, money, energy, and commitment required in such a venture. Their second most common piece of advice is to educate yourself in as many areas of investment fundamentals as you can before you begin.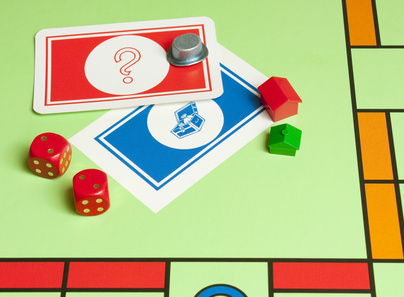 TIPS:
Develop a plan. Determine your purpose in becoming an investor. Do you want to flip houses, or are you more comfortable with a long-term rental? What kind of property do you want? Single family? Condo? Multi-family? Will you be bidding at an auction? Buying a short sale or foreclosure? What kind of financing will you need?
Identify your target area. Analyze the economic situation of the neighborhood, population levels, and potential employment prospects. Look at the availability of stores, schools, hospitals, and local industry. Determine the median property values.
Ask questions. Are prices in the area rising or falling? Is it a safe neighborhood? How long has the property been on the market? What is the condition of the interior and exterior structure?
Consider financial circumstances. What is the going rate for rentals in the area? What are the yearly taxes? What will it cost to maintain the property? What kind of financing will be available to you?
Avoid Montgomery AL real estate with HOA fees. Home Owner Association dues which pay for shared facilities and maintenance must be paid by you, the owner, and can be quite high, especially when major assessments are levied.
Have the property inspected by a professional before you buy. Common sense prevails here. You don't want any unpleasant surprises later on.
Stick to your preset buying criteria. Concentrate on your cash flow and not on potential capital appreciation.
Be sensible about renovations. Save the high end appliances, fixtures, features, and decorating for your own home. Use your head, not your heart, when outfitting the Montgomery AL real estate you're buying for investment purposes.
Enjoy the adventure of investing but always be aware that such a venture can be risky. Make sure you consider the downsides as well as the opportunities for success.
Search all Montgomery AL Real Estate And Homes For Sale.
Sandra Nickel and the Hat Team have distinguished themselves as leaders in the Montgomery AL real estate market. Sandra assists buyers looking for Montgomery real estate for sale and aggressively markets Montgomery AL homes for sale. Sandra is also an expert in helping families avoid foreclosure through short sales and is committed to helping families in financial hardship find options. For more information you can visit AvoidForeclosureMontgomery.com.
You can reach Sandra by filling out the online contact form below or give her a call anytime.