Strategies To Remedy A Low Appraisal Of Your Montgomery AL Real Estate
Thursday, April 12, 2012
Talk about a setback! You've spent recent months preparing your house for sale or looking for the perfect house to buy, negotiating a fair price, and anxiously awaiting the settlement date. And now the appraisal on that piece of Montgomery AL real estate has come in below the asking price. What to do? First, whether you are the buyer or the seller, remain calm. This is not an unusual occurrence in today's market. Understanding the possible reasons for the disappointing appraisal and exploring strategies to save the transaction are your next steps.
REASONS F0R A LOW APPRAISAL: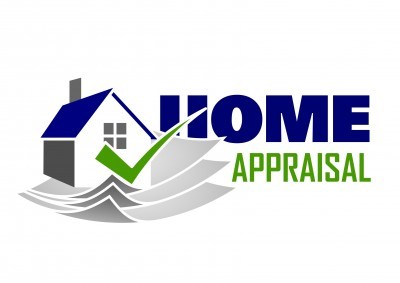 Overpricing by seller

Declining market values

An abundance of foreclosures or short sales in the neighborhood

Inflated price resulting from multiple offers

Incorrect evaluation by the appraiser

Cash back to buyer from the seller

Error(s) on the part of the appraiser
WHAT A SELLER CAN DO:
Lower the price of the Montgomery AL real estate. After researching and analyzing the latest comps with your Realtor, realistically reconsider your asking price and decide whether you are willing to begin the selling process all over again.

Offer to carry a second mortgage for the buyer if the above option is not possible.
WHAT A BUYER CAN DO:
Ask the seller to make up the difference in cash.

Ask the lender for a new appraisal after presenting your justification for this request.
OPTIONS AVAILABLE TO BOTH SELLER AND BUYER:
Check the appraiser's report for errors (in facts or omission) in information about the Montgomery AL real estate. Verify the accuracy of the square footage, the number of bedrooms and bathrooms. Have any recent improvements you've made to the property been included? If not, appeal the appraisal.

Supply to the underwriter a list of recent comparable sales that justify the selling/purchase price and ask for a review of the appraisal.

Order a new appraisal. Although you will have to pay for it, it could be money well spent if it results in a higher appraisal. Your lender will give you a list of appraisers if the loan is an FHA one. If it's conventional, it is subject to the rules of the

Home Valuation Code of Conduct (HVCC)

.

As a last resort, cancel the transaction. Most purchase contracts contain a loan contingency which deals with low appraisals.
Search all Montgomery AL Real Estate And Homes For Sale.
Sandra Nickel and the Hat Team have distinguished themselves as leaders in the Montgomery AL real estate market. Sandra assists buyers looking for Montgomery real estate for sale and aggressively markets Montgomery AL homes for sale. Sandra is also an expert in helping families avoid foreclosure through short sales and is committed to helping families in financial hardship find options. For more information you can visit AvoidForeclosureMontgomery.com.
You can reach Sandra by filling out the online contact form below or give her a call anytime.