Solutions For Small Living Spaces In Your Montgomery Home
Friday, October 02, 2009
Finding ways to deal with small spaces in your Montgomery home can be tricky. Everyone likes the place they call home to be somewhere they can kick back and relax. However, it is hard to relax in areas that are cluttered and uncomfortable. Strategic interior design can make a big difference when dealing with small living spaces. Colors, lighting, organization, and décor can make spaces appear smaller or larger. Here are some solutions to make your Montgomery home look and fee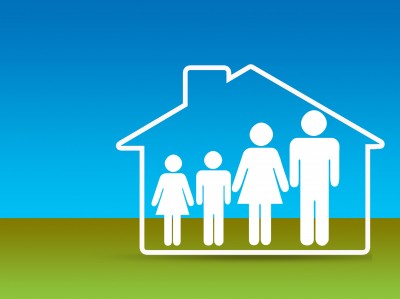 l cozier.
Organization is the first thing to be conquered when transforming a small living space. Getting rid of clutter and maximizing the use of storage space are the keys to success. Clutter will make any space appear smaller than it really is. Eliminating excessive knick-knacks is one way to reduce clutter. Multiple pieces of small, scattered furniture can also make a room look jumbled. Using a couple pieces of slightly larger furniture leads to a less cluttered look. Every inch of storage space should be taken advantage of in small living areas. Planning out storage space will allow for more walking room, functional closets, and more productive space. Use multipurpose furniture like ottomans, which can be used for storage and seating. Try installing an organizational system in the closets. These systems usually provide a perfect spot for everything.
Colors, lighting, and decorations also affect the appearance of your Montgomery home. Colors play a big role in creating illusions of size. The color scheme of small living spaces should consist of light hues. Although white can be a boring color, it will ultimately maximize the illusion of a bigger space. Other colors that tend to open up space include beige, neutrals, and pastels. It is important to avoid contrasting colors. The furniture, especially larger pieces like the couch, should be in the same color family to match the color of the walls.
Lighting makes a big difference in small spaces. Take advantage of as much natural light as possible by avoiding heavy curtains and window treatments. Although natural lighting is always the most ideal, it isn't always available. Track and recessed lighting work well as alternatives for lighting up the space.
Décor should not take over small spaces. Using medium sized pieces of furniture can do a lot for small rooms versus one big piece or a bunch of cluttered small pieces. Mirrors compliment small spaces perfectly. Mirrors reflect light and color, creating the illusion of more space. Mirrors can be found in all shapes and sizes, with and with out frames. One large mirror or several small mirrors collaged on a wall can make a big difference in a small living area. There are tons of solutions to make a small area more livable.
Decided you need more space? Search for a larger Montgomery home.