Selling Your Montgomery AL Home With Feng Shui
Saturday, April 13, 2013
There is a growing segment of potential buyers looking for houses which incorporate the principles of feng shui. An ancient Chinese practice, feng shui is believed to improve one's life through the use of color, location and positioning, and specific materials and objects, all of which combine to produce a positive energy, or chi, in your home.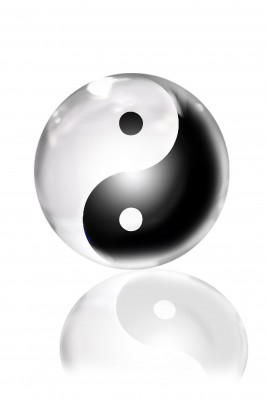 The primary focus of feng shui is the positive flow of energy, which contributes to the creation of harmony in life. Integral components of the philosophy are the five elements of fire, earth, water, metal, and wood, and each of these is enhanced by color selection and use in your Montgomery AL home as follows:
Other feng shui principles to follow include:
1. Avoidance of unnecessary furnishings and objects:
In feng shui, less is more. Proponents of the practice suggest avoiding big pieces of furniture and removing most plants, photographs, and personalize items in order to facilitate the flow of energy.
2. Abundance of light:
Ample lighting is conducive to good energy and should be generously provided in your Montgomery AL home to provide a sense of spaciousness. Natural light is best, but warm, soft artificial lighting is acceptable. Dimmer switches are strongly suggested
3. Outside appearance:
A solid, strong front door is essential, as is an attractive and clutter-free entranceway. Your landscaping should be well-maintained, your house numbers need to be clean and easily visible, and a well-lit entrance is a must!
4. The feng shui "trinity":
The bathroom, kitchen, and bedroom are of vital importance in your home since there is a powerful connection among the three areas which promotes health and well-being.
Bathroom:

Try to create a spa-like, relaxing atmosphere through the use of lighting and mirrors, which give the room a sense of space

Kitchen:

Incorporate unadorned countertops, fire and wood tones, and lighting under the cabinets to invite a good chi. Add a basket of fresh fruit or flowers.

Bedroom

: You should have a solid headboard and a bed that is approachable from both sides and flanked by two end tables. The walls should be in earth colors, and televisions, computers, and exercise equipment should not be present.
Good feng shui means positive energy, sure to help with the sale of your Montgomery AL home. Who doesn't want the hope of good health, happiness, and prosperity?
Search all Montgomery AL Real Estate And Homes For Sale.
Sandra Nickel and the Hat Team have distinguished themselves as leaders in the Montgomery AL real estate market. Sandra assists buyers looking for Montgomery real estate for sale and aggressively markets Montgomery AL homes for sale. Sandra is also an expert in helping families avoid foreclosure through short sales and is committed to helping families in financial hardship find options. For more information you can visit AvoidForeclosureMontgomeryAL.com.
Interested in buying a bank-owned home? Get bank-owned listings alerts FREE!
You can reach Sandra by filling out the online contact form below or give her a call anytime.