Rating Your Best Friend
Monday, October 14, 2013
Man's best friend enjoys many of the benefits of his master's home besides food and shelter and a comfortable place to live and play. In return, dog owners expect companionship and possibly, protection; after all, even a small dog can bark to signal intruders.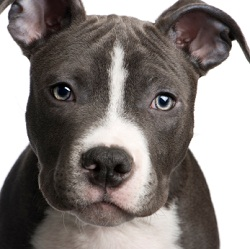 Few people doubt that most dog owners love their pets and treat them well. The costs associated with having a dog can include medical and dental that rivals human expenses, premium food, toys, grooming and license fees. However, one of the expenses not anticipated by pet owners is a higher homeowner's insurance premium.
There are almost five million dog bites a year with children being the main victims.
"Dog bites accounted for more than one-third of all homeowner's insurance liability claim dollars paid out in 2012, which amounted to more than $489 million," said Peter Robertson, representing the Property Casualty Insurers Association of America, testifying against the bill at a hearing of the Committee on Financial Services. He said, "The total cost of dog bite claims increased by more than 51 percent between 2003 and 2012." It is now estimated that dog bites cause losses of over one billion dollars a year.
Some insurance underwriters have denied or canceled coverage or increased the premium of the owner's liability insurance based on the homeowners' specific breed of dog such as Pit Bulls, Dobermans, Akitas, Mastiffs, Malamutes and even German Shepherds. The aggressive nature of certain types of dogs combined with specific training or lack of training, abuse or neglect are identified by insurer's refusal to provide liability coverage.
If you are considering what insurers identify as a high-risk pet, you might want to visit with your insurance agent prior to acquiring your new best friend to see if it affects your rates.
Search all Montgomery AL Real Estate And Homes For Sale.
Sandra Nickel and the Hat Team have distinguished themselves as leaders in the Montgomery AL real estate market. Sandra assists buyers looking for Montgomery real estate for sale and aggressively markets Montgomery AL homes for sale. Sandra is also an expert in helping families avoid foreclosure through short sales and is committed to helping families in financial hardship find options. For more information you can visit AvoidForeclosureMontgomery.com.
Interested in buying a bank-owned home? Get bank-owned listings alerts FREE!
You can reach Sandra by filling out the online contact form below or give her a call anytime.