New Credit Scoring Helps Buyers of Montgomery AL Real Estate
Friday, January 18, 2013
The most important item in a consumer's financial resumé today is his/her credit score. The rating system most widely used currently is the "FICO" (Fair Isaac Corporation) score, the standard measure for credit risk. Developed in 1989, this three-digit number between 300 and 850 predicts one's creditworthiness. The higher a credit score, the more likely loan approval and/or favorable interest rates. Click here and here for more in-depth information on how your credit rating may impact your desire to buy Montgomery AL real estate.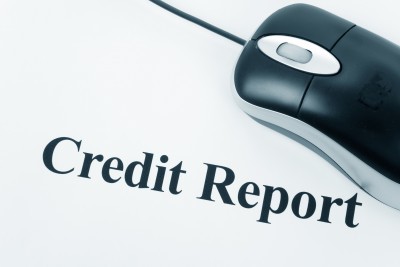 Recently, however, FICO has teamed up with data provider CoreLogic on a new credit scoring system specifically for mortgage lenders aimed at giving them more confidence in risk taking and hopeful homebuyers of Montgomery AL real estate more credit for good financial decisions. The FICO Mortgage Score Powered by CoreLogic uses the FICO model to mine information from a new CoreLogic credit report, much as the old model worked with other data sources to produce the familiar FICO score.
The new system supplements traditional credit data with property transaction data, landlord and tenant information, borrower-specific public data, and other alternative credit information that creates a more complete and predictive evaluation of a consumer's credit risk profile to help lenders better manage risk.
Will this new system benefit folks applying for a mortgage on Montgomery AL real estate?
Yes, says Bradley Graham, a FICO senior director.. "A significant portion of people moved up on the new credit score scale and did so with an increase in predictiveness," he said. "For example, about 23 percent of persons with a credit score below 680 moved above that score, often way above," Graham noted. He predicted that 8% would score above 757 and an additional 3% would rank higher than the current 715 median score. Also, validation studies run by the company found the scoring was 7.5 times more predictive of loan risk performance than the current models.
No, according to a recent article in U.S. News and World Report. It argues that the addition of CoreScore will greatly increase a bank's access to personal finance information (and possible misinformation) including property values and taxes, tax liens, alimony judgments, pay day loans, and rent payments.
As only about 25 lenders currently use the new scoring system (not yet approved for Freddie Mac/Fannie Mae), its future is uncertain.
Search all Montgomery AL Real Estate And Homes For Sale.
Sandra Nickel and the Hat Team have distinguished themselves as leaders in the Montgomery AL real estate market. Sandra assists buyers looking for Montgomery real estate for sale and aggressively markets Montgomery AL homes for sale. Sandra is also an expert in helping families avoid foreclosure through short sales and is committed to helping families in financial hardship find options. For more information you can visit AvoidForeclosureMontgomery.com.
Interested in buying a bank-owned home? Get bank-owned listings alerts FREE!
You can reach Sandra by filling out the online contact form below or give her a call anytime.