Mortgage Rates: Deal Of The Century?
Thursday, May 07, 2015
Recently, Freddie Mac published a blog post titled Mortgage Rates: Still the Deal of the Century. They explained that, if you are planning to purchase a home, now may be the time: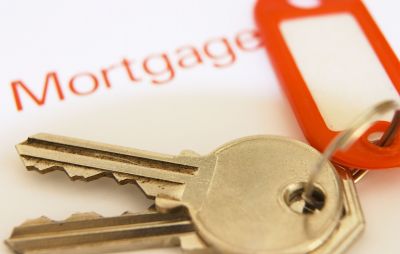 "If you are in the market to buy a home, today's average mortgage rates are something to celebrate compared to almost any year since 1971.
The average 30-year fixed mortgage rate is 3.67% this week. If you take out a $200,000 mortgage at this rate to buy that home you've had your eye on, you'll pay $917 in principal and interest payments each month. One year ago, when mortgage rates were higher and averaged 4.27%, this same mortgage would have cost you an additional $69 in monthly interest payments or $828 per year.
Over the past few years, we've enjoyed a long run of historically low mortgage rates. While no one expects them to change dramatically overnight, they are expected to head up. Most experts agree that mortgage rates will drift up in the coming months to end the year approaching 4.50%.
Since 1971, when Freddie Mac began tracking mortgage rates, they have ranged from a high of 18.63% in October of 1981 to a low of 3.31% in November of 2012. Looking at the all-time highs and lows compared to more recent history offers a good perspective on how your payments on the same $200,000 mortgage would change as mortgage rates change.
| | Date | Average 30-year Fixed Mortgage Rate | Approximate Monthly Payment on a $200,000 Mortgage |
| --- | --- | --- | --- |
| One Year Ago | April 17, 2014 | 4.27% | $986 |
| This Week | April 16, 2015 | 3.67% | $917 |
| Year-end 2015 (Forecast) | December 31, 2015 | 4.50% | $1,013 |
| All-Time Low | November 21, 2012 | 3.31% | $877 |
| All-Time High | October 9, 1981 | 18.63% | $3,117 |
Source: Freddie Mac Primary Mortgage Market Survey® (PMMS®). Tracking through the PMMS began in March 1971. Mortgage payments are principal and interest only, based on a $200,000 fully amortizing mortgage. All terms are assumed to be 30 years. FreddieMac.com/pmms/
Buying a home is a big investment – perhaps the biggest one you'll make in your life. So, it's important to be sure you are ready to make that purchase. If you are ready, today's rates are not to be missed."
For more information and tools on buying a home and homeownership give us a call or shoot us an email.