Montgomery Real Estate For Sale: 2024 Hazel Hedge Lane Montgomery, AL 36106
Monday, September 19, 2011
Montgomery Real Estate For Sale: 2024 Hazel Hedge Lane Montgomery, AL 36106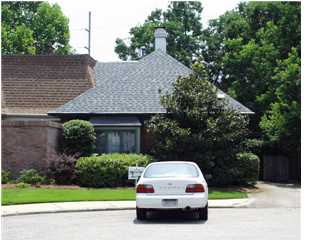 Fantastic Short Sale Investment! Life can be easy! Updated single story end unit townhome perfect for downsizing or second home if you're here alot--much cheaper than renting and a great lifestyle, too! Investors, this property currently rents for $875. By my reckoning, it should cash flow nicely with as little as 15% down on a 6% 15Y loan. And $50/month takes care of the yard thing. That's easy!!
Learn more about 2024 Hazel Hedge Lane and other Montgomery Real Estate by visiting HatTeam.com.
Search all Montgomery Real Estate and homes for sale.