Montgomery AL Foreclosure Update
Saturday, October 08, 2011
"Foreclosure litigation is on the rise as borrowers are increasingly challenging foreclosures because mortgagees continue to struggle proving mortgage ownership," says MortgageDaily.com's partner Pat McManemin. "Repurchase and secondary market litigation is also increasing as institutions fight over responsibility for the substantial losses suffered by the holders of these loans."
Foreclosure timelines have soared over the past year, with the average loan in foreclosure having been delinquent for a record 587 days as of June, according to Lender Processing Servicers. Slower processing has increased inventories of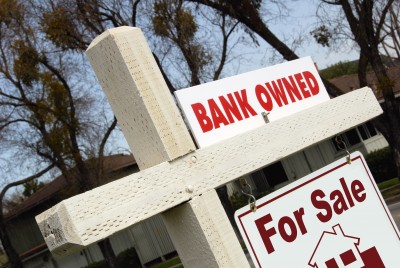 foreclosures, both listings and "shadow" inventories, in markets across the nation. Concern over litigation is often cited as a contributing factor increasing the time it takes to process a foreclosure.
Short sale transactions of Montgomery AL foreclosures have long been problematic for buyers and sellers alike, with typical approval times of several months after a homebuyer first submits an offer. Factors slowing down short sale approvals and causing short sales to be less popular with first-time buyers include lost paperwork, coordination with multiple investors, slow appraisals, and mortgage servicer understaffing.
Because millions of homeowners share a feeling of helplessness, not knowing where they stand with their bank and not understanding the foreclosure process, a new resource called the Foreclosure Defense Academy aims to rescue these homeowners from their information abyss. The assistance began with an educational webinar on Sept. 22 – 24, when viewers learned learn how to navigate their own foreclosure situation even without legal representation.
Topics covered in this online event included the securitization of loans and how it effects over 60 million mortgages today and explanations of how homeowners can navigate the foreclosure process to level the playing field with their bank. For homeowners of Montgomery AL real estate currently working with legal representation, the webinars helped them become an active participant in the process.
Search all Montgomery AL Real Estate And Homes For Sale.
Sandra Nickel and the Hat Team have distinguished themselves as leaders in the Montgomery AL real estate market. Sandra assists buyers looking for Montgomery real estate for sale and aggressively markets Montgomery AL homes for sale. Sandra is also an expert in helping families avoid foreclosure through short sales and is committed to helping families in financial hardship find options. For more information you can visit AvoidForeclosureMontgomery.com.
You can reach Sandra by filling out the online contact form below or give her a call anytime.