Ins And Outs Of Mortgages
Friday, February 17, 2012
If you are a potential purchaser of Montgomery AL real estate, you need to be familiar with the various types of mortgages available to you and the terminology that accompanies them. So many choices may be a boon to borrowers, but that very variety holds the potential for much confusion. Here is a simplified guide to terms and types.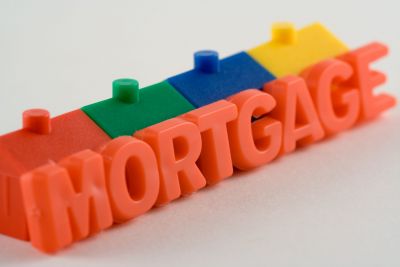 TERMS:
Fixed rate:

The interest rates do not change during the life of the mortgage, thus allowing you to know the amount of your payment at all times.

Adjustable rate (ARM):

The interest rate is tied to a certain index and margin and can fluctuate up or down, thus affecting the amount of your payment.

Step:

The interest rate and monthly mortgage payment for your Montgomery AL real estate remain the same for a specified period of time, but after that the interest changes to the prevailing rate and stays there

Balloon:

A loan payment that expands after a specified period of time. Similar to a fixed rate loan in the early years but with a steep payment of all money owed at the end.
TYPES:
Fixed rate mortgage:

Traditionally for 25 or 30 years, but also available for 15 or 20. Although interest rates are somewhat higher than for other types of loans, that rate remains in place for the duration. Especially good if you plan to live in your home for at least ten years.

1 Year ARM:

Also has a 30 year duration, but the interest rate is adjusted each year. It is important for you to know how often the rate can be changed and if there are annual and life-of-loan caps on the rate. Beware of payment caps, which can result in

negative amortization

.

Hybrid mortgage:

Sometimes called a three-year fixed or five-year fixed, this type of mortgage incorporates some of the features of both a fixed rated and an ARM, meaning that the interest rate on your Montgomery AL real estate will remain the same for the first three (or 5) years but will then convert to a one-year ARM for the remainder of the loan term.

Balloon mortgage:

In this type of arrangement, you pay a low rate of interest for a certain amount of time. At that point, the entire amount owed is due, requiring you to refinance your property or make a final—and extremely large—payment to the lender.

Interest-only loans:

As the name suggests, you pay nothing on the principal for the first five years. After that you are expected to make regular monthly payments which include both interest and principal.

FHA loans:

FHA mortgage loans

are insured by the government through insurance that is funded into your loan. FHA allows down payments of as little as 3%.

VA loans:

Available to veterans who have served in the US military forces. The main benefit to this type of loan is that you do not need a down payment. The loan is guaranteed by

The Department of Veteran Affairs

.
Being familiar with mortgage terms and types should make it easier for you to talk with your Realtor and/or lender about which option is most beneficial for you.
Search all Montgomery AL Real Estate And Homes For Sale.
Sandra Nickel and the Hat Team have distinguished themselves as leaders in the Montgomery AL real estate market. Sandra assists buyers looking for Montgomery real estate for sale and aggressively markets Montgomery AL homes for sale. Sandra is also an expert in helping families avoid foreclosure through short sales and is committed to helping families in financial hardship find options. For more information you can visit AvoidForeclosureMontgomery.com.
You can reach Sandra by filling out the online contact form below or give her a call anytime