Impact of Employment Gaps On a Mortgage For Your Montgomery AL Home
Friday, February 15, 2013
Maybe you elected to leave your job to take care of your children or an ailing relative, or perhaps you are a victim of a job layoff or downsizing. Whatever the cause for your current unemployed status, you should plan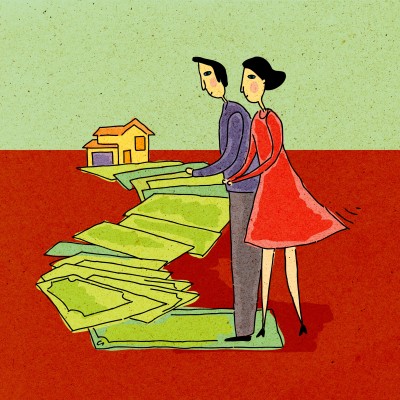 ahead for the day when you'll be able to consider purchasing a Montgomery AL home. The following information should be of help to you in your quest for a mortgage after a period of unemployment.
Potential lenders often review your employment history when considering your loan application, and relatively recent gaps in employment can hurt your chances for approval. Mortgage lenders typically like to see you've had continuous employment, preferably with the same employer, for the previous two years. Lenders equate job stability with personal stability, which is an indicator you'll be able to continue making payments over time.



Based on current guidelines, which are subject to change, most lenders require that a gap of employment longer than three months be followed up by at least six months of employment before your income can be considered toward qualifying for the Montgomery AL home loan.

Most lenders have a two-year "same line of work" requirement; the employment gap doesn't disqualify your income from counting so long as you've been in the same line of work for at least two years. Even then, the lender will likely use only your base salary to count toward your loan qualifications. Commissions, overtime, bonuses and other employment compensation beyond the base salary cannot be counted toward your ability to repay your mortgage without a two-year paper trail documenting the extra income.


If you are looking to change lines of work, you will need to prove that you've been in the field for two years before your income will count. Time spent enrolled in an educational course does count toward the two-year "same line of work" requirement.




Obtaining a home mortgage insured by the Federal Housing Administration is a meticulous process, so it pays to familiarize yourself with

its policy

on employment gaps before applying for a purchase or refinance loan for your Montgomery AL home. The FHA underwriter evaluates the "four Cs" of borrower credit: credit history, capacity to repay, cash assets, and collateral. To determine whether you are capable of making monthly payments on-time, the underwriter analyzes your employment history and the income it generates, also known as effective income.
Search all Montgomery AL Real Estate And Homes For Sale.
Sandra Nickel and the Hat Team have distinguished themselves as leaders in the Montgomery AL real estate market. Sandra assists buyers looking for Montgomery real estate for sale and aggressively markets Montgomery AL homes for sale. Sandra is also an expert in helping families avoid foreclosure through short sales and is committed to helping families in financial hardship find options. For more information you can visit AvoidForeclosureMontgomery.com.
Interested in buying a bank-owned home? Get bank-owned listings alerts FREE!
You can reach Sandra by filling out the online contact form below or give her a call anytime.