How To Be a Competitive First-time Home Buyer
Friday, August 02, 2013
Five years ago first-time buyers had a glut of properties from which to choose, little competition, and plenty of leverage when it came to submitting offers.
No longer so. The housing inventory is down sharply, bidding wars abound, investors are pouring money back into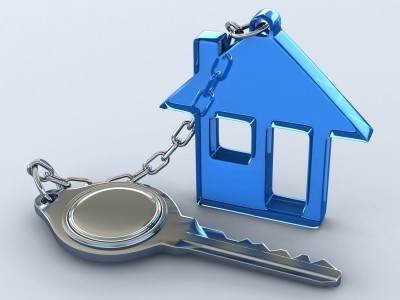 real estate, and sellers are far more likely to accept those fast-moving cash deals than one involving an FHA loan, the preference of many first time purchasers of Montgomery AL homes.
The number of first-time buyers of Montgomery AL homes is shrinking. New home buyers made just 34.7 percent of all purchases in October, the lowest since September 2009. Three years ago, first-time borrowers were 47 percent of all buyers, motivated at the time in part by a tax credit.
First-time homeowners, who typically buy lower-priced homes and need extra financing, are losing out as the market shifts from distressed properties, such as foreclosures. Distressed sales, which usually cost less, were almost half of all of purchases a year ago, but now they're just over a third of sales. At the same time, prices for all existing homes have been rising—prices were up 4.4 percent in September over the previous year, according to the Federal Housing Finance Agency—making homes less affordable for first-time buyers.
According to a summer survey by The Wall Street Journal, the decrease in supply and the increase in multiple offer situations is both surprising and frustrating to buyers. More than one-quarter of potential purchasers said they would stand back from the market if prices went up or they were in a multiple-offer situation. The survey also found that 16% of first-time purchasers of Montgomery AL homes were worried about bidding wars and that 21% were concerned about prices rising beyond what they could afford.
So what can a first-time buyer do to compete? Here are some suggestions:
Broaden the search, even just a little. Expect to compromise on size, location,features, etc.

Be prepared to act very quickly when a good property comes along.

Shop around for financing other than FHA loans. There are conventional loans that require just 5 percent down, and sellers will view them as more financially stable.

Seek a lender that can process the loan quickly. Look into working with a community bank or a local mortgage banker who can meet your needs in a timely manner.
Search all Montgomery AL Real Estate And Homes For Sale.
Sandra Nickel and the Hat Team have distinguished themselves as leaders in the Montgomery AL real estate market. Sandra assists buyers looking for Montgomery real estate for sale and aggressively markets Montgomery AL homes for sale. Sandra is also an expert in helping families avoid foreclosure through short sales and is committed to helping families in financial hardship find options. For more information you can visit AvoidForeclosureMontgomery.com.
Interested in buying a bank-owned home? Get bank-owned listings alerts FREE!
You can reach Sandra by filling out the online contact form below or give her a call anytime.