Easter Wishes from The Hat Team!
Friday, April 14, 2017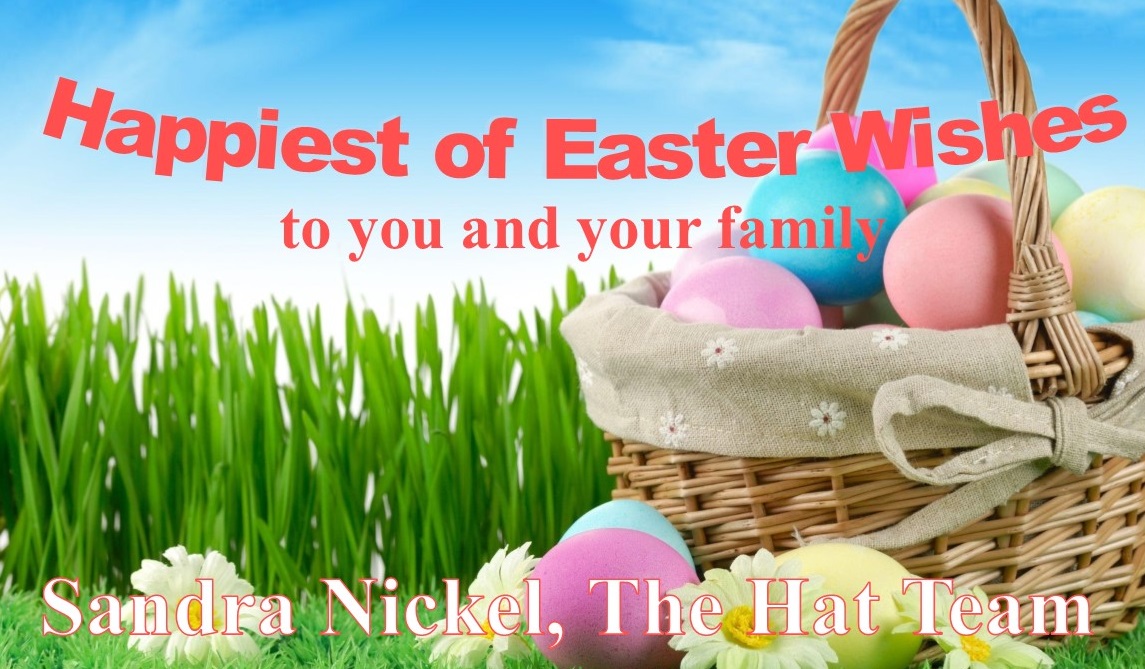 As the cold and grey winter days...
Give way, to the bright and beautiful spring..
You know it's time for you to hear,
The Easter bells ring!
The birds are chirping...
The bunnies are out...
There are Easter Eggs all around!
There is happiness in the air,
and a warmth in your heart...
To stay with you, all through the year!
Happy Easter!
Courtesy of Montgomery AL Real Estate Expert Sandra Nickel.