Does Your Neighbor Effect Your Home's Value
Thursday, May 02, 2013
Generally speaking, real estate articles dealing with the buying, selling, or appraisal of a Montgomery AL home render advice dealing with the condition and appeal of the property. Would-be sellers are reminded to pay particular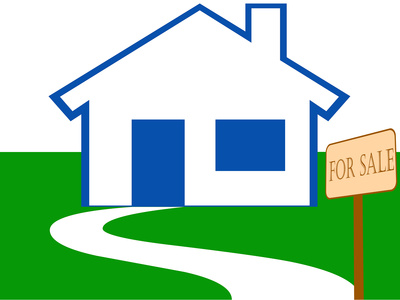 attention to curb appeal, cosmetic repairs, de-cluttering, and maintenance matters, while potential buyers are urged to focus on location, amenities, and structural stability. There are other, less publicized factors that impact a Montgomery AL home's value, however, and they, too, should be included in a buyer's or seller's check list.
The Appraisal Institute, the nation's largest professional association of real estate appraisers cautions homeowners and potential home buyers that bad neighbors can significantly reduce nearby property values.
Bad neighbors can include homeowners with annoying pets, unkempt yards, unpleasant odors, loud music, dangerous trees and limbs, or poorly maintained exteriors. A homeowner or prospective home buyer should visit a street on several days at various times to learn more about what is happening in the neighborhood. A home's proximity to a bad neighbor also can impact the rate of potential decline in value. "I've seen many situations where external factors, such as living near a bad neighbor, can lower home values by more than 5 to 10 percent," said Appraisal Institute President Richard L. Borges II, MAI, SRA.
If your Montgomery AL home's value is jeopardized by such a situation, you should consider the following actions:
Join with other neighbors and approach the bad neighbor together.

Check subdivision restrictions with the municipality and/or HOA for any violations. If some are found, report the bad neighbor and request an investigation. A call to the local health department also may be warranted.

Hire an attorney. If all else fails, the cost of an attorney will likely be less than the home's potential loss in value.
Another type of a "bad" neighbor can be a business or government enterprise whose very existence drives down the value of your property. Potential buyers of a Montgomery AL home would be well-advised to
be on the lookout for landfills, power plants, cell towers, commercial warehouses, funeral homes, a closed school or other public facility, and a number of foreclosed homes in a neighborhood, as these also can negatively affect a home's value.
Search all Montgomery AL Real Estate And Homes For Sale.
Sandra Nickel and the Hat Team have distinguished themselves as leaders in the Montgomery AL real estate market. Sandra assists buyers looking for Montgomery real estate for sale and aggressively markets Montgomery AL homes for sale. Sandra is also an expert in helping families avoid foreclosure through short sales and is committed to helping families in financial hardship find options. For more information you can visit AvoidForeclosureMontgomery.com.
Interested in buying a bank-owned home? Get bank-owned listings alerts FREE!
You can reach Sandra by filling out the online contact form below or give her a call anytime.