Costs Of Overvaluing Your Montgomery AL Home?
Friday, September 07, 2012
Despite survey after survey showing that consumers expect home prices to continue to decline next year, most owners of Montgomery AL homes still believe their houses are worth more than what their agents recommend.
Nearly three out of four home owners, 76 percent, believe their homes are worth more than the recommended agent listing price. By contrast, 68 percent of home buyers believe homes are overpriced, according to HomeGain's latest survey, which involved over 400 real estate agents and brokers and more than 2,000 home owners nationwide. The gap between what sellers expect and what agents recommend has actually grown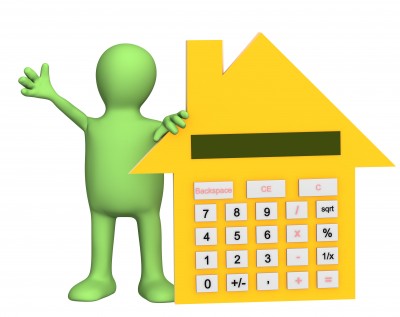 slightly over the past year even though national median prices have declined about 4-7 percent this year. A year ago 73 percent of owners thought their homes were worth more than their agent's recommended listing price.
A new study by the Research Institute for Housing America, the think tank affiliate of the Mortgage Bankers Association, documents a profound market fissure caused by owners' fears and hesitation — what researchers call "negative selling sentiment. "Nearly 80% of consumers in the study's survey think this is a great time to buy a house, but more than 92% of homeowners think it's not a great time to sell.
According to Syracuse University economist Gary Engelhardt, compared with earlier post-recession periods, today's owners have been more deeply shocked by the extent and severe side effects of foreclosures, short sales, and unemployment. In the aftermath of earlier recessions, such as in the early 1990s, 40% to 60% of homeowners remained relatively positive about their prospects if they chose to sell — far higher than the very few who see it that way today.
Many owners of Montgomery AL homes "have not adjusted their price expectations downward" to keep pace with local declines in property values which occurred after the mortgage bust, Engelhardt says, thereby contributing to the sharp divergence in their real estate visions compared with those of buyers.
This is consistent with the results of a study conducted in mid-2011 by Zillow, the online real estate and mortgage information company. Zillow found that sellers nationwide were having trouble coming to grips with what market forces had done to their property values. They knew prices had declined, but they didn't necessarily think those devaluations applied to their Montgomery AL homes.
Click here for an approximate value of your Montgomery AL home.
Search all Montgomery AL Real Estate And Homes For Sale.
Sandra Nickel and the Hat Team have distinguished themselves as leaders in the Montgomery AL real estate market. Sandra assists buyers looking for Montgomery real estate for sale and aggressively markets Montgomery AL homes for sale. Sandra is also an expert in helping families avoid foreclosure through short sales and is committed to helping families in financial hardship find options. For more information you can visit AvoidForeclosureMontgomery.com.
Interested in buying a bank-owned home? Get bank-owned listings alerts FREE!
You can reach Sandra by filling out the online contact form below or give her a call anytime