7 Tips For Avoiding Foreclosure Of Your Montgomery AL Home
Friday, February 18, 2011
In our present economic situation, many people are currently facing the loss of their homes. However, because foreclosure is expensive for lenders, mortgage insurers, and investors, the FHA, HUD, Freddie Mac, Fannie Mae, and private companies are being required to work with borrowers who are experiencing money problems. As a result, lenders do have workout options to help you keep your Montgomery AL home. Warning: Do not mistakenly assume that your mortgage situation will correct itself; you must take the steps suggested below to avoid, or at least forestall, foreclosure.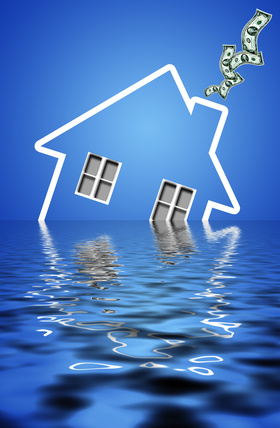 1. ACT NOW! Time is of the essence. Do not ignore letters or calls from your lender. If you do, chances are that action to foreclose will begin quickly.
2. CONTACT YOUR LENDER: When you reach the lender, you should be prepared to provide him/her with your account number; a brief explanation of your circumstances; income documents or evidence of unemployment, public assistance, or business losses; and a list of your household expenses. Ask about a reduced interest rate, refinancing, lengthening the term of the loan, and a repayment plan for missed payments. In all probability, the lender will mail you a loan workout package. It is important that you complete and return these forms quickly.
3. DO RESEARCH; Reread your loan documents to determine what is said about unpaid mortgage payments. Learn about specific foreclosure laws in your state Get in touch with the government housing office where you live.
4. CONSIDER SELLING: Lenders will most likely suspend foreclosure proceedings while your Montgomery AL home is on the market and possibly even eliminate mortgage payments during this time. Explore a short sale. If the market value of your house is less than you owe, your lender may consider taking the sale proceeds and forgiving the rest of the debt. Or you might give your deed to the lender in return for the loan balance being cancelled. Check with an attorney or housing counselor before taking these actions.
5. BEWARE OF SCAMS! Avoid "foreclosure prevention" companies who offer to negotiate with your lender, will cost you thousands of dollars, and may even "rescue" your home away from you. Do not sign anything from these firms!
6. SET PRIORITIES: Pay the mortgage on your Montgomery AL home before paying credit card debts, doctor bills, or the like. Can you sell a second car or other assets? Could you take a second job to ease the situation? Your lender needs to know that you are serious about trying to find a solution to your financial problems and are willing to make sacrifices to do so.
7. EXPLORE ALL OPTIONS:
a. Get legitimate help. Contact a HUD approved housing counselor (1-800-569-3287) or 1-888-995-HOPE) for free or low-cost guidance. Help is also available from the National Foundation of Credit Counselors (1-866-557-2227). Also, check with your local bar association or a neighborhood legal services program for pro bono legal representation.
b. Look into government benefits such as fuel assistance, food stamps, or property tax abatements to help you through this difficult period.
It is important that you be both aware and proactive in your fight to keep your Montgomery AL home!