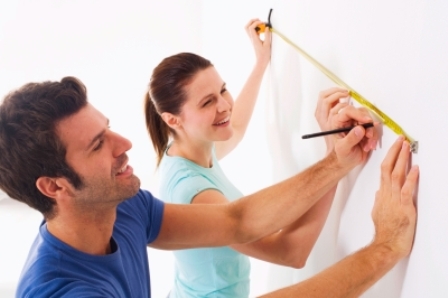 Below are a few home improvements that will help sell your home this spring.
A fresh coat of paint inside your home is a great way to improve the way your home looks and get it ready to put on the market. Try to keep a neutral theme if you can when painting because you want others to be able to see themselves living in your home and not the other way around. You will likely be amazed at just how much difference a fresh coat of paint will make to your home.

Panting your front door a color that pops is a great way to get awesome curb appeal. Many folks will love your home simply because it has a red door and it stands out above all the others in the neighborhood. Use a pop of color on your front door to your advantage when trying to sell your home!

Pressure washing your home is a great way to make it shine if your home is vinyl siding. You may have lived in your house so long that you forgot what color your siding actually is until you pressure wash it. This is another way to have great curb appeal when you put your house on the market.

If your house has columns at the front it may be a good time to replace them or at least give them a fresh coat of paint. Over the years columns tend to expand and crack and make the house look older than it actually is. Give your home a facelift by taking care of issues like these before you put it on the market.

Refinishing your hardwoods

is another way to make your home look its best. You can do this yourself or you may want to choose to hire someone to do it for you. Either way, refinishing your hardwoods is a great home improvement idea!
Courtesy of Montgomery AL Real Estate Expert Sandra Nickel.