Wednesday, November 16, 2016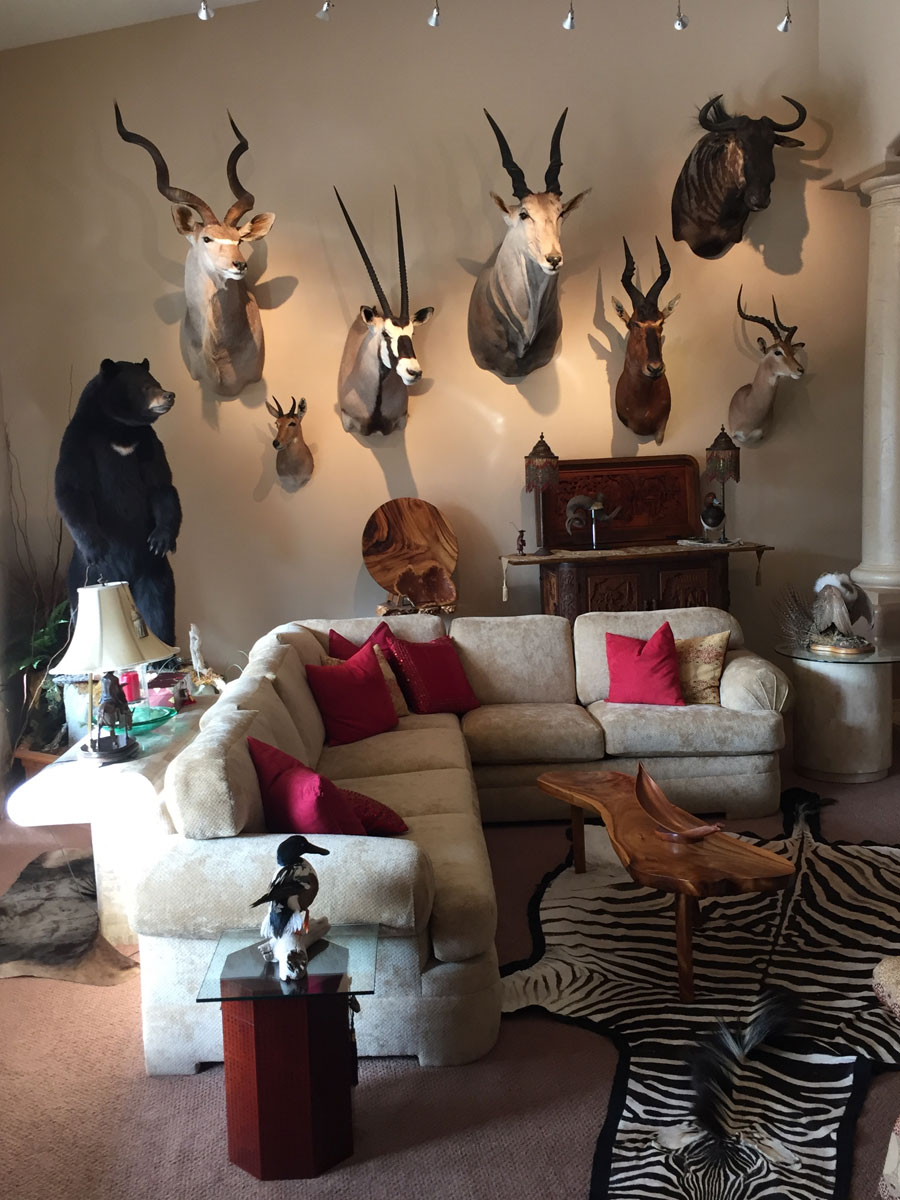 If you are currently trying to sell your home, you need to make sure you are doing all that you can do to make the sale a priority. There are many things that people tend to leave out during a home showing that should definitely not ever be seen by a prospective buyer. Below is a list of a few things you should totally hide when in the process of selling your home.
Taxidermy is awesome to avid hunters and their wives but when someone is coming to view your home, you don't want to leave it out. Dead animals hanging on the walls of your home are not what folks typically have in mind when coming to look at a potential home. You don't have to get rid of your taxidermy obviously but perhaps take it off of your walls and gently place them in the closet until after the showing.

Another thing that you should likely hide when folks come over to your home to take a tour of it in the hopes of buying it from you is your shotguns and other weapons that you may use. This type of thing being displayed throughout the house is likely to scare any potential buyers away in a hurry. Do your part by placing these items out of sight during a showing.

If you collect dolls or anything that can be seen as creepy in any way, put them away until after the showing. Better yet, put them away until after your house sells. Collections may not only be creepy to others but they tend to collect dust as well and don't look nice during a showing.

If you have political signs in your yard, especially right now and you want to sell your house, by all means take them down! This election was a big one and folks have very big opinions about who should be elected. Seeing a sign in your yard for the opposite candidate that your potential buyer wants may actually lose you an offer even before the folks make in inside of your house to look around.

If you have a ton of family photos around your house, you may want to hide them during a showing as well if selling your house is your top priority. Folks want to picture themselves in your house and having your family pictures all over the place can make that task more difficult.
Courtesy of Montgomery AL Real Estate Expert Sandra Nickel.