Old Cloverdale Prime for Real Estate Bounce-Back!
Thursday, October 04, 2007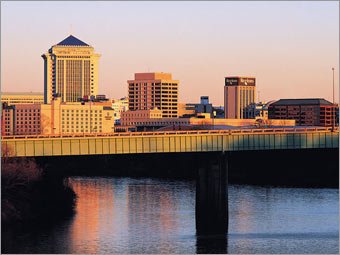 In this article from CNN.com, Montgomery AL is listed #5 on the list of top 10 American cities that are poised for a real estate bounce back.
Specifically, the article mentions that the economy of Old Cloverdale (home to the Hat Team office!) is benefiting from the recent surge in hiring of government employees.
As this mention in the national media clearly illustrates, now is a great time to purchase a home in Montgomery AL. I would love to help you get started and show you why the Cloverdale area is a great place to live. Visit HomesForSaleInMontgomeryAlabama.com or call me at 800-Hat-Lady to get learn more about Montgomery AL real estate. If you are interested in investing in the Montgomery area, visit InvestInMontgomeryAlabama.com.